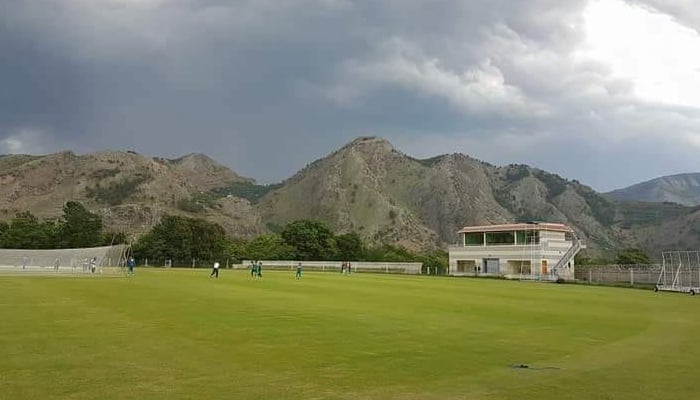 Pakistan Cricket Board (PCB) is planning to invest in Abbottabad Cricket Stadium as a potential international venue.
At the third meeting of PCB's Management Committee on Sunday at the National Cricket Academy in Lahore under Zaka Ashraf, the committee considered that no international cricket matches take place during the summer season, a decision was made to explore the northern part of the country.
"In this regard, Abbottabad Cricket Stadium was discussed as a potential venue for hosting international matches in the future," PCB said in their press release.
"Conceptual plans for constructing a new pavilion at Abbottabad Cricket Stadium were also presented and the idea was well received and approved accordingly," it added.
Meanwhile, the members of the Management Committee (MC) were briefed on the three-year financial model of the men's central contracts. The members not only endorsed the three-year financial model, but they also appreciated and lauded the efforts of Zaka Ashraf, whose personal interest in the negotiations helped achieve the desired result.
On the other hand, the members also unanimously voted to increase the existing Player Welfare Scheme budget by 10 per cent with the vision of showing respect to former cricketers for their contributions towards the game.
An update from the infrastructure department was also provided regarding the proposals discussed in the last Management Committee meeting. These proposals included projects related to the installation of solar panels across all four stadiums.
Additionally, members received briefings on the renovation of the National Cricket Academy and the installation of mist fans in the general enclosures of the stadiums. Furthermore, members were briefed on the replacement of digital screens at all stadiums.