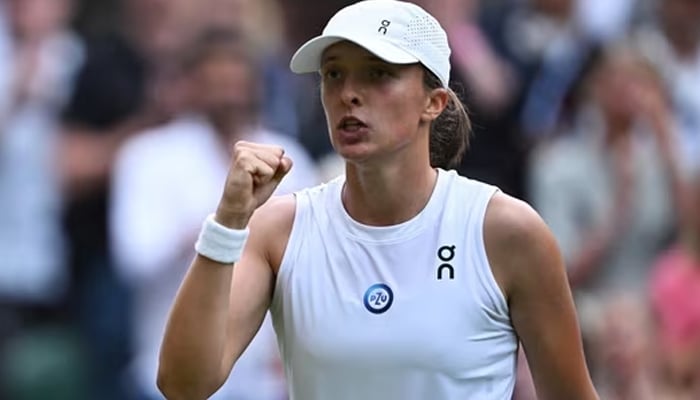 Tennis star Iga Swiatek is not concerned about losing the world number one ranking with the 22-year-old keen doing well during the home stretch of the season.
Swiatek clinched top spot in April 2022 and went on to claim three more Grand Slam titles after her breakthrough French Open success in 2020.
The consistent Polish player spent 75 weeks at the peak but a fourth round defeat at the U.S. Open last month dethroned here from the top with Belarusian Aryna Sabalenka jumping ahead of her.
"I think it's a bit easier to come back to the mindset of chasing somebody because that's what we've been doing our whole lives," world number two Swiatek told reporters in Beijing, where she plays Sara Sorribes Tormo on Monday.
"There's only one person who's at number one. I think this was harder to get used to last season. But honestly, it doesn't really matter for me because after the U.S. Open, I knew I was going to drop to second position.
"I stopped thinking about rankings because I felt like there's some baggage off my shoulders. I could focus more on just working and getting back to the more peaceful and normal rhythm of practising."
Swiatek said that she is focused on developing as a player in the coming months.
"It's different because you're just focusing on the future, not on defending something," Swiatek said. "I'm using that. But overall I'm also worried that it's the last tournaments of the season, so I'm not going to be 100% fresh.
"My main goal is to do some stuff differently on court in terms of the technique and tactics, to develop as a player, not really chase points or rankings."