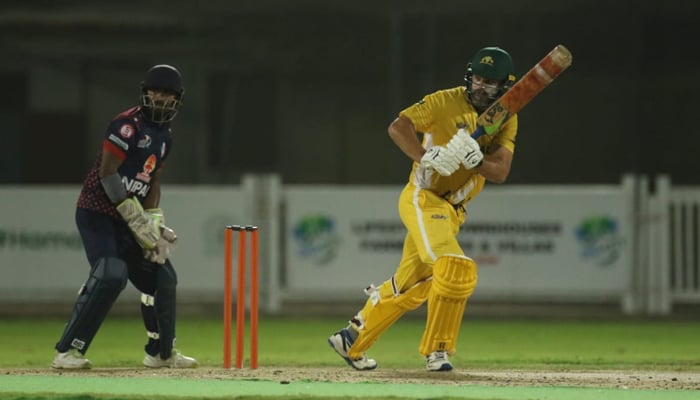 In the Over40s Global Cricket Cup, Pakistan, Australia, West Indies, and the USA have successfully secured their spots in the semi-finals.

In a game at the National Stadium in Karachi, Pakistan faced United Arab Emirates (UAE). UAE won the toss and opted to bat first.
However, their decision didn't pan out as planned, as they were bowled out for a mere 80 runs. Abdul Qadir played a pivotal role, taking four wickets. This impressive performance marked Pakistan's seventh consecutive victory in the tournament.
In another crucial encounter, Australia emerged victorious against Nepal by 7 wickets at the Moin Khan Academy. 
Nepal, who chose to bat first, managed to score 183 runs in 45 overs, and Australia chased it down comfortably with 7 wickets and 18 overs to spare.
This win secured Australia's spot in the semi-finals. As a result of these matches, the semi-final matchups have been determined
A highly anticipated semi-final clash is set between Pakistan and Australia. The West Indies will go head-to-head against the USA in the other semi-final match.
Pakistan, West Indies and USA had confirmed their places on September 27. Hosts Pakistan continued their unbeaten streak by convincingly defeating Hong Kong by a massive 157 runs at the National Bank Stadium.
West Indies secured a commanding 103-run win over Canada, thanks to Lawrence Farnum's century and Beesham Seepersaud's four-wicket haul. The USA had no trouble defeating Nepal, the only team without a point in the tournament, winning by nine wickets
Atique ur Rehman is a senior reporter for Geo News.