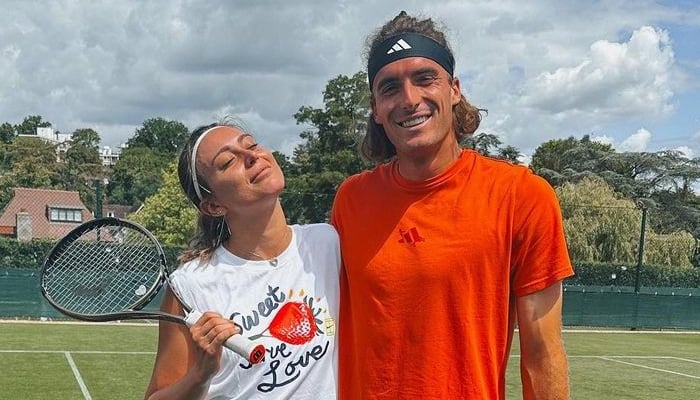 Love birds Stefanos Tsitsipas and Paula Badosa are one of the most powerful and well-known couples in tennis and have been very vocal about their feelings towards each other.

The two got into a relationship more than a year ago and even created a joint account on Instagram with the name "Tsitsidosa" where they shared their pictures together and kept fans updated about their relationship.
The relationship between the tennis stars was serious. Just two months ago, in an interview, the Greek star admitted that Badosa "might just be the one" as he went to express his unparalleled love for her.
"She is the most understanding person I have ever been around. She wants the best for me. I am so lucky that she is in my life… We laugh, we cry, we celebrate, we are more together. I hope we can create dreams, conquer them together. Because that's something so beautiful," Tsitsipas stated.
But their relationship took an interesting turn as the Instagram account with over 95,000 followers went blank which further fired the rumours about their breakup.
Not only that, both players also deleted most pictures of each other on their personal profiles. If anything, all this just confirms that the two have split up but it is still up to them to provide the details their fans are eagerly waiting for.
Badosa's most recent Instagram post consisted of a long paragraph but it had no mention of the Greek tennis star as she addressed how much she misses playing tennis.
"I've never missed something more than this sport. Since I'm a little girl I've never experienced so many months away from it. All this time off I realize that setbacks are part life and it's a way to learn and grow. It's really tough being away for so long but hopefully sooner than later I'm that little girl playing and enjoying it again," she wrote on Instagram.
It must be noted that the Spaniard has not been on tour since Wimbledon 2023 because of a back injury and she has also ruled out the possibility of returning to the court this season.