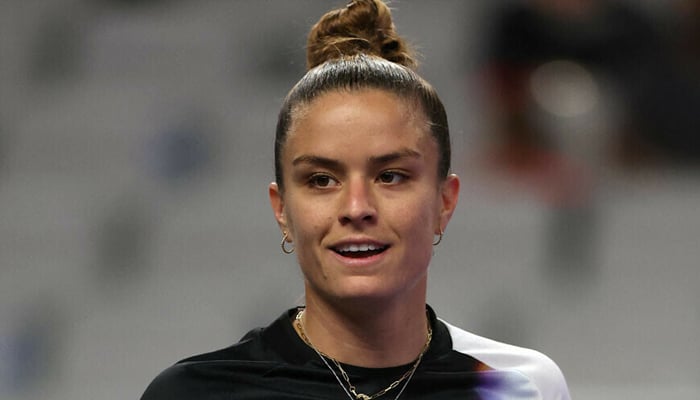 Maria Sakkari ended her four-year-long title drought at the Guadalajara Open AKRON on Sunday as the Greek star clinched the first-ever WTA 1000 title of her career.
She defeated Caroline Dolehide 7-5, 6-3 in the final to record her first title win in the last four years and four months.
Ever since winning the WTA 250 event in Rabat, Morocco in 2019, Sakkari went 0-6 in championship matches. She suffered losses in Guadalajara last year to Jessica Pegula, and in Washington D.C. this summer to Coco Gauff but never gave up and eventually emerged triumphant with her resilient run this year at the same place she lost in 2022.
"It's amazing, I'm speechless," said Sakkari. "It's been four-and-a-half years since I won my first title, and I just finally won my second one. All these thoughts that I've been having all this time were very tough to overcome, and I'm just very proud of myself that I did it this week."
She continued, "I feel like I haven't really realized what I did this week, and it's going to take a little bit of time. But at the same time, I just want to really enjoy the moment today and tomorrow, and just keep working hard, because I'm sure that more are going to come in the future."
"I'm so happy to be a part of this group of people, to be here every year, to celebrate with you guys. With all of you. This is my second home. Thank you so much," Sakkari reflected in her post-match speech.
With her win, she also became the first woman to win a WTA 1000 this year without losing a set.
She broke serve four times and hit 19 winners compared to Dolehide's 8. Sakkari had her fair share of struggle in the first set as at one point, her 4-2 lead turned into a 5-4 deficit courtesy of the American's appreciable display.
With her title triumph tonight, the 28-year-old tennis star will also significantly increase her rankings as she will rise from World No. 9 to World No.6 on Monday.