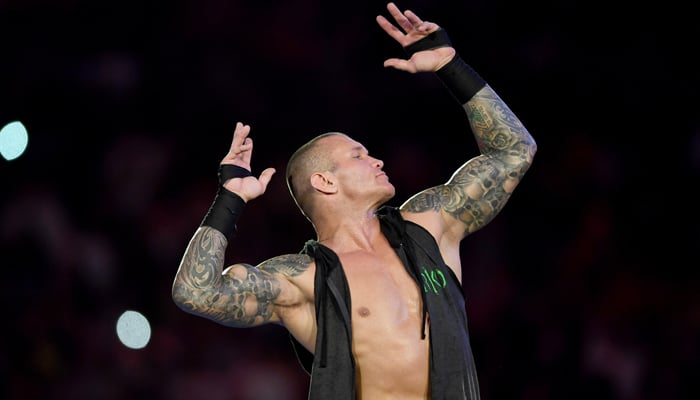 World Wrestling Entertainment (WWE) star Randy Orton has not stepped inside the ring since May 2022 as he sustained a back injury but The Viper's return could soon become a reality in the coming days.
The 14-time WWE World Heavyweight champion played his last match on May 20, 2022, where he lost the RAW Tag Team Titles to the SmackDown Tag Team Champions.
Orton has been sidelined with a back injury since November of last year. It's been reported that he underwent surgery to fuse his lower back, but the procedure in question meant that he'll be out for a long period of time.
However, his resting days might just be over as The Viper was spotted at the WWE Performance Center just a few days ago.
The Legend Killer could be at the Performance Center because he is preparing for a return. If that is true, it means that we could see Ortan appearing on our screens at any point or maybe even during this week's Smackdown.
Not just that, strong rumours regarding his return have been circulating as his old friend John Cena prepares to take on The Bloodline. Orton, who has a long history with them as he lost the Raw Tag Team Championship to them and got injured in the same match, may mark his return to save his friend and to take his long-awaited revenge.
The rumours related to his return have been going on for a long time. In July, Rev Theory — who sings Orton's "Voices" theme song — released an updated version of the track which ended up giving fans hope that they may see The Legend Killer back in the ring soon.
While that was all based on speculation as the latest release could mean nothing but the possibility that the track could be used by Orton when he returns cannot be ruled out.
All in all, in the uncertain WWE universe where we saw The Rock making his return after a long time, the possibility of The Apex Predator bossing the ring can come true.