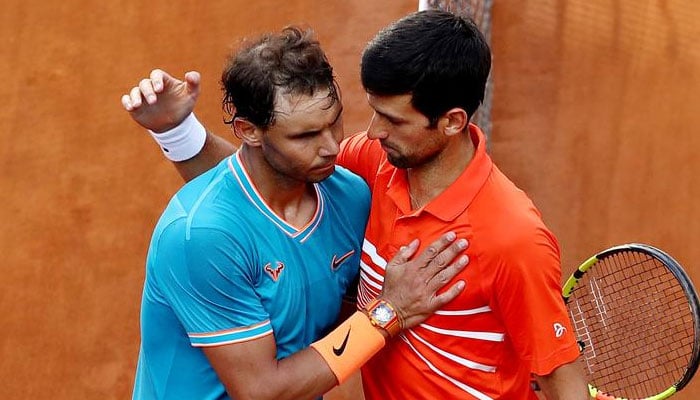 Rafael Nadal and Novak Djokovic have been competing at the highest since their first encounter at Roland Garros in 2006 where the Spaniard emerged victorious.
That was the start of a legendary rivalry that would share 59 matches — a record in men's tennis — between them with some of the greatest matches including the 2012 Australian Open final, which was the longest major final match by duration that lasted 5 hours, 53 minutes with the Serbian beating the Spaniard.
The legendary stars are also the two players with the most men's Majors in history. Djokovic has 24 Grand Slams to his name while Nadal won his 22nd and most recent Slam at the 2022 French Open.
In an interview with tennis great John McEnroe for ESPN, Djokovic revealed the biggest thing he has gained from his greatest rival.
"What I learned the most from Rafael Nadal was this spirit of: 'Never die, never give up.' This is arguably the most courage we have seen from a player," said the 36-year-old.
"He shows incredible tenacity and combativeness on the field and in the locker room. This level of tenacity intimidates you. That's what you feel when you play against him. It's like you're entering a bullfight."
The 24-time Grand Slam also shed light on Nadal missing this year's French Open, an event he missed for the first time since 2004 due to injury.
"Honestly, I don't miss him being in the draw. I don't like seeing him in the draw of Roland Garros (laughs)," Djokovic said in a press conference.
"I have had not so much success against him in our head-to-head record in Roland Garros. I've managed to beat him twice, but I had to leave my heart and my guts out on the court to achieve that.
"A lot of people retired him already 10 years ago but he kept going, which is something I respect and admire. I know how hard it is to maintain that level and keep going even after having a tough injury.
"I have to say that he's my biggest rival. When he announced that he's going to have his last season of [his] career, I felt part of me is leaving with him too. I feel that he was one of the most impactful people that I have ever had in my career, the growth of my career and me as a player.
"Definitely a great motivational factor for me to keep playing and keep competing and keep pushing each other – who's going achieve more, who's going to do better."