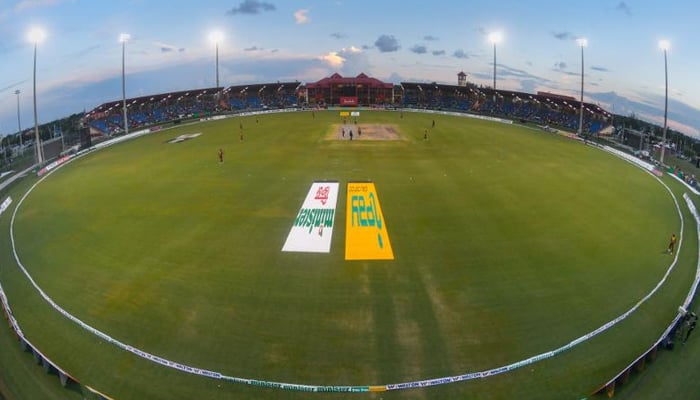 The International Cricket Council (ICC) on Wednesday confirmed three major cities of the United States as the venues for the ICC Men's T20 World Cup 2024.
The venues include Grand Prairie in Dallas, Broward County in Florida and Nassau County in New York.
The event is staged in the USA for the first time, with West Indies as co-hosts.
A 34,000-seat modular stadium in Eisenhower Park, a purpose-built sports and events park in Nassau County, New York, will be constructed on awarding of the required permit next month.
Additionally, Grand Prairie and Broward County will be increased in size by modular stadium solutions to expand seating, media and premium hospitality areas subject to final agreement.
"We're delighted to announce the three USA venues that will host part of the biggest ICC Men's T20 World Cup ever staged, with 20 teams competing for the trophy. The USA is a strategically important market and these venues give us an excellent opportunity to make a statement in the world's biggest sport market," ICC Chief Executive Geoff Allardice said.
"We explored a number of potential venue options in the country, and we were hugely encouraged by the enthusiasm the event generated amongst prospective hosts, reinforcing the growing awareness around cricket's massive fanbase and its power to unite diverse communities.
"We are very excited about the opportunity to use modular stadium technology to present world class cricket in a location that has not previously hosted an ICC global event giving USA cricket fans the chance to watch the world's best on their doorstep. This technology has been used at previous ICC events to increase venue capacity and it's routinely used in other major sports around the world. In the USA, it will give us the opportunity to increase the size of the venues in both Dallas and Florida and create what is going to be a stunning venue in New York."
Meanwhile, Nassau County Executive Bruce Blakeman said: "Nassau County is excited to partner with the ICC to host the Men's T20 World Cup, one of the most popular sporting events in the world. With more than one billion fans worldwide, this event will attract fans from all around the world to Eisenhower Park.
"Whether it be PGA events, record breaking concerts in our parks, or the annual Belmont Stakes, we are no stranger to hosting large scale events on the world stage. I look forward to bringing our many diverse communities together to watch some of the best cricket in the world, right here in Nassau County."
A number of other venues around the USA, including George Mason University in Washington, the new home of MLC team Washington Freedom, have also been identified as potential venues for pre-event matches and training.