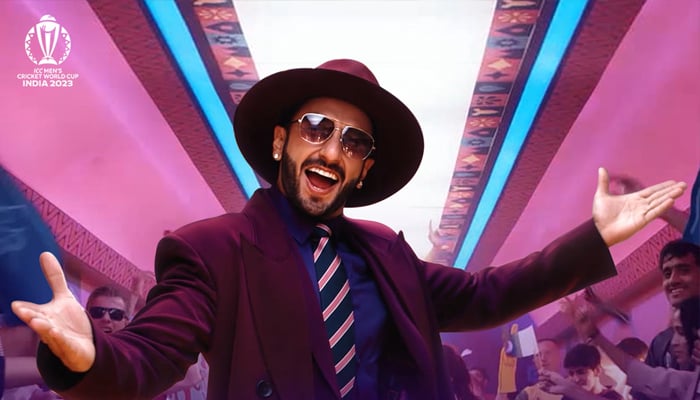 In an exciting development for cricket enthusiasts worldwide, the International Cricket Council (ICC) is set to unveil the official anthem of the 2023 ICC Men's Cricket World Cup tomorrow, September 20, at 11:30 a.m. (PST).
Titled "Dil Jashn Bole," the anthem promises to capture the spirit and excitement of one of the most eagerly awaited sporting events.
Adding to the excitement, the anthem features a star-studded appearance by renowned Indian actor Ranveer Singh. Singh's involvement is expected to infuse even more energy and enthusiasm into the anthem, making it a true celebration of the sport.
The ICC made the official announcement of the anthem's release through its various social media platforms, sharing a captivating poster that showcases the anthem's title "Dil Jashn Bole" and highlights Ranveer Singh's participation.
"The greatest cricketing Jashn is almost here, 12 pm IST tomorrow," wrote ICC on social platforms.
Fans and cricket enthusiasts from around the world are eagerly anticipating the release, with social media buzzing with excitement and anticipation.
The song has been composed by renowned music director Pritam Chakraborty
As cricket fans gear up for the ICC Cricket World Cup, the release of "Dil Jashn Bole" is set to become a significant milestone in the countdown to this prestigious tournament. The anthem's release promises to unite fans across borders and ignite the passion for cricket as teams from different nations compete for the coveted ICC Cricket World Cup trophy.
The 2023 ICC Men's Cricket World Cup will commence with defending champions England facing New Zealand at Narendra Modi Stadium in Ahmedabad on October 5.
Pakistan will start their campaign on October 6 in Hyderabad against the Netherlands.