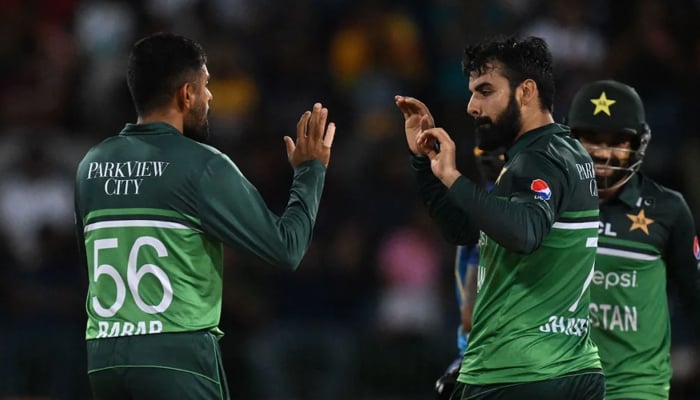 Pakistan has once again claimed the coveted top spot in the ICC ODI team rankings. They returned to top after Australia suffered a defeat at the hands of South Africa, causing them to slip from the pinnacle of ODI cricket.
Despite a victory in the Asia Cup final against Sri Lanka, India currently holds the second position in the ODI rankings. It's worth noting that Pakistan couldn't clinch the Asia Cup title, but their consistent performance in other matches propelled them to the number one ranking.
Currently, both Pakistan and India share a rating of 115 points in the ICC ODI rankings. However, Pakistan edges ahead with a lead in decimal points, solidifying their position at the top.
Meanwhile, the Australian cricket team has moved to the third position in the rankings with a total of 113 points, making the competition at the top even more intense.
India and Australia will take on each other from September 22 in a three-match series where they will again have the opportunity to claim the top spot.
The first game will be held in Mohali. The second game will be played on the 24th in Indore while the final tie will in on the 27th in Baroda.
On the other hand, Pakistan will now directly play in the World Cup. Their first game of the campaign is against the Netherlands on October 6 in Hyderabad.
This ranking reshuffle reflects the dynamic nature of international cricket, and it will be interesting to see how these teams perform in upcoming matches and World Cup as they continue to vie for the top spot in ODI cricket.