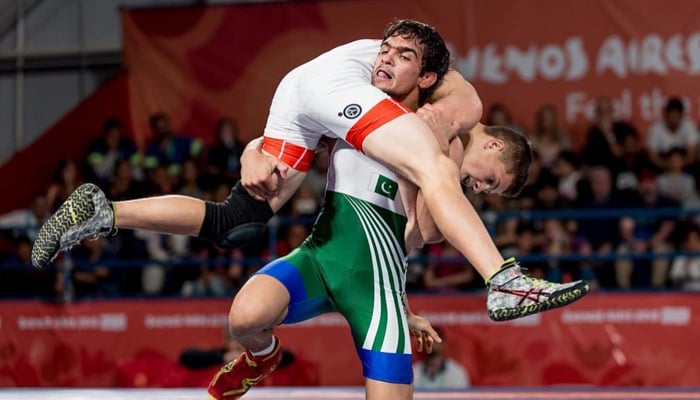 KARACHI: The journey of Pakistani wrestlers in the World Wrestling Championship has come to an end, leaving their Olympic dreams unfulfilled. Following the initial exit of Inam Butt, Muhammad Bilal and Inayatullah also faced early defeats in the first round of the competition.
In the fiercely contested 57 kg category, Muhammad Bilal was unable to secure victory as he succumbed to a 4-0 defeat against China's Wenhao Zhou. In the 74 kg category, Inayatullah faced a closely fought battle but was ultimately defeated three-two by Rasul Shapi of Macedonia.
Yesterday, Pakistan's top wrestler Inam Butt suffered defeat in the first round. Inam Butt was in action for the 86 kg category on the first day of the championship in Belgrade.
In the first round, Inam Butt faced Spanish wrestler Frivo Naskidova. Inam Butt took a one-point lead but in the second round, Freevo pinned Inam twice and scored important points. Inam lost with a score of 11-1
The World Wrestling Championship served as a crucial opportunity for Pakistani wrestlers to secure their spots in the upcoming Paris Olympics. However, their inability to advance beyond the initial rounds means they have missed the chance to qualify directly for the Olympics. The top five wrestlers in each weight category were slated to earn qualification spots for the Paris Olympics.
Despite this setback, Pakistani wrestlers are not giving up on their Olympic dreams. They will now shift their focus to the continental qualifiers, where they will have another chance to secure their spots in the Paris Olympics.