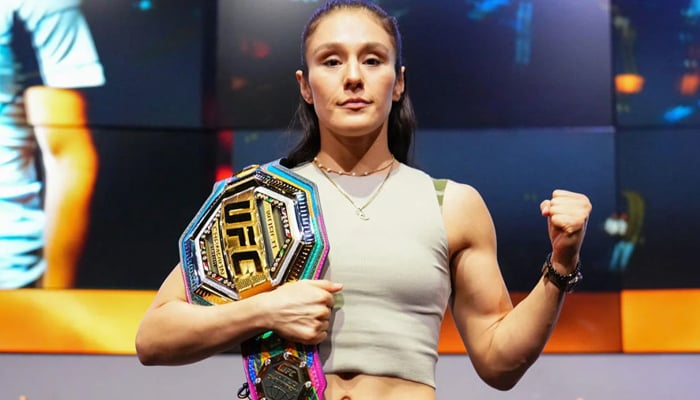 Mexican fighter Alexa Grasso retained her UFC flyweight title after a rare split draw against former champion Valentina Shevchenko on Saturday.
Grasso, who defeated Shevchenko in March through submission to win the title, topped the card at the T-Mobile Arena at the Noche UFC event, which had a strong Mexican presence due to it taking place on September 16, the day Mexicans celebrate their independence.
Both fighters had their moments over the five five-minute rounds but neither could force a stoppage, and the judges' scorecards produced a surprise with one giving it to Grasso, another to Shevchenko and the third scoring it as a draw, meaning that Grasso held on to her belt.
Shevchenko said she thought she won the fight three rounds to two and that the Mexican celebration may have influenced the scoring.
"The judges, I think, felt a little bit of pressure because it's Mexican Independence Day, that's why they give one more (round) to the Mexican fighter," the Kyrgistani former champ said in a post-fight interview.
"I fought to the end and I think I did enough. In a fair competition, the victory would be mine."
Unsurprisingly, Grasso disagreed.
"I did a lot of damage ... all of my punches were hard, and yes, I'm the winner. I think I did enough," the 30-year-old from Guadalajara said.
The close nature of the fight has already led to calls from fans for a third match, but Grasso was non-committal when asked about that prospect.
"It depends," she said. "I have to talk to my coaches and my manager. Let's see what's next."
— Additional input from Reuters