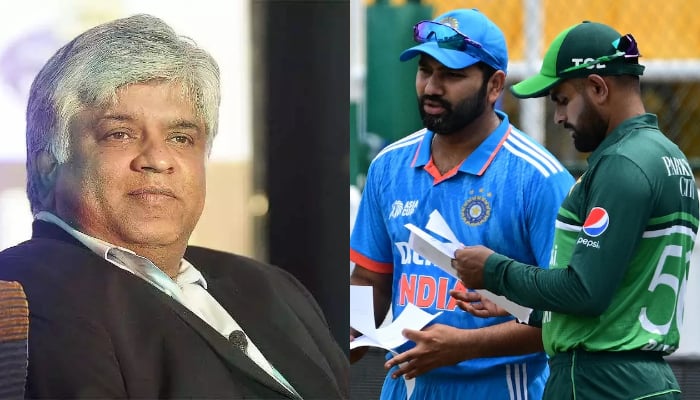 Legendary Sri Lankan cricketer Arjuna Ranatunga slammed the Asian Cricket Council (ACC), International Cricket Council (ICC) and the Board of Control for Cricket in India (BCCI) for setting aside a reserve day for the Super 4 clash between Pakistan and India during the ongoing Asia Cup.
It must be noted that initially only the final was supposed to have a reserve day but, after the Pakistan-India group stage match was washed out, the rules were changed for the high-profile encounter in Super 4. The match began on September 10 but finished on the reserve day, September 11, due to heavy downpour in Colombo.
"You take the Asia Cup. You have rules before the tournament, but before that one game, they changed the rules," Ranatunga was quoted by PTI as saying at an interaction with members of the media. "Where is ACC? Where is ICC? I am not very comfortable when you have a tournament where you change rules for one team. You are looking at a disaster in the future.
"I feel very sad for ICC and ACC because they just want to hold the positions. Former cricketers too don't open, simply because they need the bucks."
He also said that this precedent could also lead to India-Pakistan match having a reserve day at the upcoming ICC World Cup in India.
"I won't be surprised if they change the rule before the India-Pakistan game [at the upcoming ODI World Cup]," Ranatunga went on. "ICC will keep their mouth shut and say 'okay, do it'. ICC just talks rubbish, nothing happens."
Ranatunga said that the cricketing world should not be dominated by one board or individual, and that other boards should have equal say.
"Why do the other countries allow that to happen," Ranatunga said. "Because the BCCI is powerful, or one particular person is powerful. No, it can't happen like that. They should have given an extra day for all the games if that was the case."