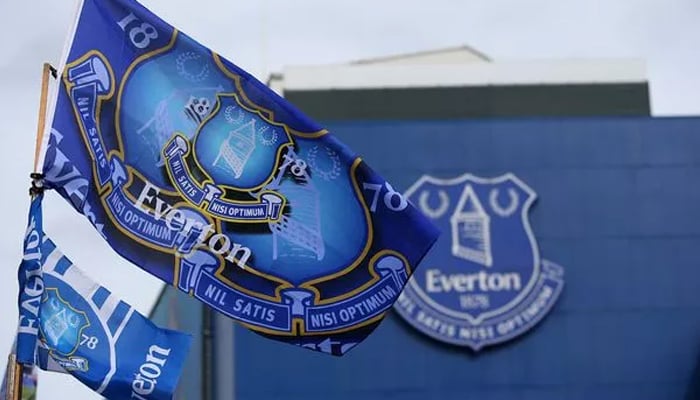 Everton have been acquired by 777 Partners with the private equity firm, based in the United States, taking over from Farhad Moshiri in a deal worth more than 550 million pounds ($685 million).
The Miami-based investment fund said that it acquired 94.1% stake in the club. The deal is expected to be closed by the end of the year, a club statement said.
"We are truly humbled by the opportunity to become part of the Everton family as custodians of the club, and consider it a privilege to be able to build on its proud heritage and values," said Josh Wander, founder and managing partner of 777 Partners.
A number of clubs, including Italian side Genoa and Belgian team Standard Liege, are owned by 777 Partners. They also have stakes in LaLiga club Sevilla and Australian A-League side Melbourne Victory.
Moshiri, a former Arsenal shareholder, first bought a 49.9% stake in Everton in 2016. By January 2022, he had increased his stake to 94.1% with a 100 million pounds capital injection.
But despite investing nearly 750 million euros ($799.65 million) in transfers to build the squad since Moshiri's arrival, Everton have slipped out of the top half of the table to fight relegation battles in recent seasons.
Everton's most recent figures showed a fifth straight year of losses — 44.7 million pounds for the 2021-22 season — with their total loss over that period amounting to over 430 million pounds.
Under Premier League rules, teams can make a maximum loss of 105 million pounds over three years, although special allowances were made for the COVID-19 pandemic.
Everton are also in the midst of an investigation into alleged breaches of Premier League financial fair play rules, but chairman Bill Kenwright said in April they were confident the Merseyside club were compliant of all financial rules.
The club is set to go before an independent commission next month over the alleged breaches.
They have also invested in building a new stadium on Bramley Moore-Dock in Liverpool's Vauxhall area, with Moshiri saying it would cost 760 million pounds.
Everton's statement said the investment from 777 Partners would strengthen the club's balance sheet and guarantee "full funding" of the stadium.
"We are committed to partnering with the local community over the long term, working on important projects such as the development of Bramley-Moore Dock as a world-class stadium venue," Wander added.
Everton narrowly avoided relegation from the top flight in each of the last two seasons and are currently 18th in the standings without a win in four games this season.
"It is through my lengthy discussions with 777 that I believe they are the best partners to take our great club forward, with all the benefits of their multi-club investment model," Moshiri said.
"Today is an important next step in the successful development of Everton and I look forward to closely following as our Club goes from strength to strength."
— Additional input from Reuters.