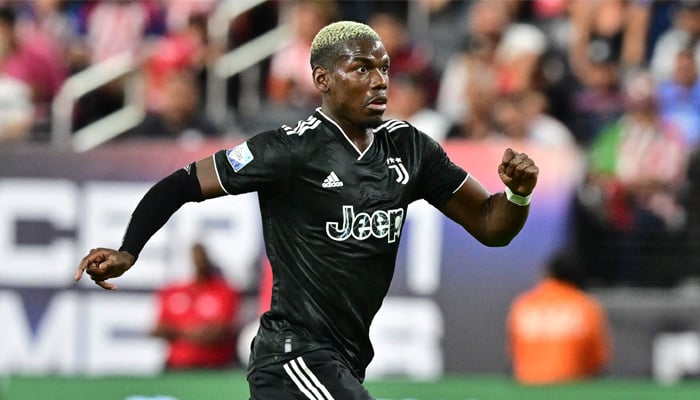 Paul Pogba, the renowned French footballer representing Juventus, has received a provisional suspension following a positive test for a prohibited substance, as reported by Italy's national anti-doping tribunal (NADO Italia).
NADO Italia released a statement on Monday disclosing the presence of testosterone, a substance known for its potential to enhance athletic endurance, in the midfielder's system.
Juventus, in response to these developments, issued a statement confirming the provisional suspension of Paul Pogba. The club clarified that the testing occurred on August 20, a day when Juventus secured a 3-0 victory against Udinese, with Pogba present on the bench as an unused substitute.
Pogba's agent, Rafaela Pimenta, said in a statement: "We are waiting for the counter analysis and until then we cannot say anything."
"What is certain is that Paul Pogba never wanted to break the rules," Pimenta added.
The next crucial step for Pogba involves awaiting the results of the B sample. If he is found guilty of doping, he may potentially face a suspension ranging from two to four years. Juventus, in their statement, also asserted, "The club reserves the right to consider the next procedural steps."
During his prime, Paul Pogba was widely recognised as one of the world's top midfielders and played a pivotal role in France's triumphant 2018 World Cup campaign. However, in recent years, he has encountered challenges related to injuries and form, which resulted in him missing the 2022 World Cup in Qatar due to injury. After an underwhelming stint at Manchester United, Pogba made his return to Juventus in 2022.
In the previous season, the 30-year-old saw limited playing time due to injury and has made only two substitute appearances for Juventus in the league since the commencement of the current campaign.