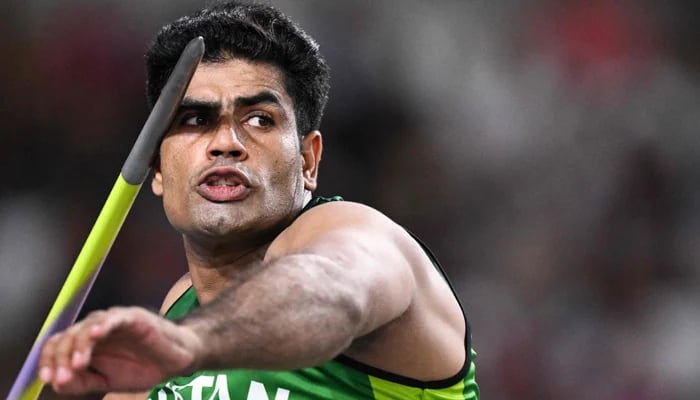 LAHORE: Athletics Federation of Pakistan (AFP) plans to send the country's premier javelin thrower Arshad Nadeem to Germany for training after the Asian Games.
This was stated by the AFP chief Major General (retd) Akram Sahi at a news conference here on Friday. He said that Germany training will help Arshad to prepare well for the 2024 Paris Olympics.
Arshad during the recent World Championship qualified for the Olympics. This will be the second time that he will be featuring in the Olympics. He finished fifth in the Tokyo Olympics.
Sahi also said that the country's top sprinter Shajar Abbas will be sent to Jamaica for training. He said that state help will be very important in materialising the plans.
Sahi said that they are providing top-level facilities to Arshad.
Meanwhile, Arshad said that he will make his best effort to pull off top performance in the 19th Asian Games slated to be held in Hangzhou, China, from September 23 to October 8.
He said that he will compete with himself and will deliver his personal best. He said that he does not take much pressure which helps him achieve his best.
He said that there is a dire need of a specialised athletics facility in Pakistan where only athletes could train. Arshad a few days ago engineered a throw of 87.82 in Budapest, Hungary, to claim the first ever medal for the country in the global event's history.