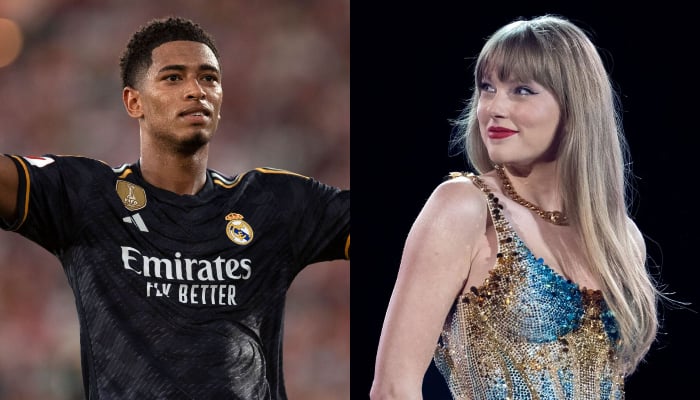 The Golden Boy Award is one of the most reputable awards in football which is given to the best player under age 21.
Although the winner is decided by a panel of football experts but the fans are allowed to have their say by public voting.
Traditionally, it is football fans voting for their favourite and deserving player but this year's voting has been hijacked by a group who has nothing to do with football.
American singer-songwriter Taylor Swift's fans — known as Swifties — have now taken over the online voting and are devoted to vote for Real Madrid's Jude Bellingham.
A campaign was launched by Swifties to help the 20-year-old win the prestigious award win award over FC Barcelona's Alejandro Balde.
This happened after Balde made a comment which wasn't welcomed by the Swifties. In an interview with Spanish news outlet Mundo Deportivo, Balde was asked if he likes Taylor Swift's music, to which he replied: "No, I don't like her music".
Soon after his comment, which didn't go unnoticed by Swifties, an X — formerly known as Twitter — user posted a screenshot of Balde's statement and urged Taylor's fans to vote for Bellingham over Balde.
And that is exactly what happened, Balde's vote went from 43% to 8, while Bellingham had an abnormal rise in his votes as he went from 30% to 89.
It must be noted that the Swifties are heavily devoted to the singer, just like the K-pop fanbase, and are ready to defend their icon against any kind of criticism.
Bellingham is the front-runner for the Golden Boy and it is not just down to the Swifties' votes for him.
He was named Bundesliga Player of the Season 2022-23 for his consistent performance and even with the Los Blancos he had a dream start, scoring five goals in four matches