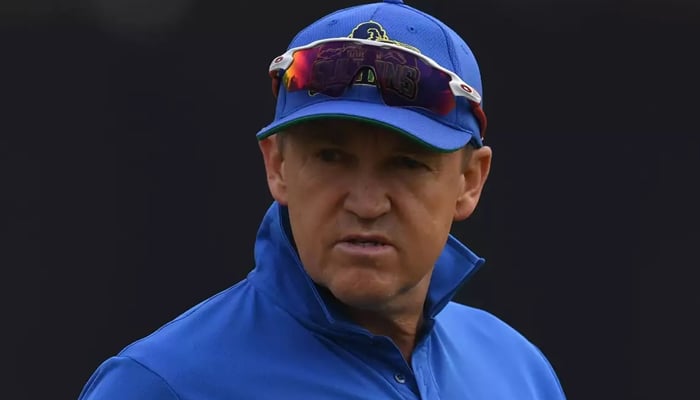 The Pakistan Super League (PSL) franchise Multan Sultans announced on Wednesday that Andy Flower has stepped down as their head coach.
In a press release, the team also announced that assistant coach Abdul Rehman has succeeded Flower, who joined in 2020, as the head coach.
Rehman served as assistant coach for five years, after joining Sultans in 2018, and was a key part of Flower's team. The coaching duo won the franchise its first Pakistan Super League trophy in 2021, while also playing consecutive finals.
Rehman concurrently serves as assistant coach of Pakistan men's national cricket team.
"The past five years have been a great journey for the Multan Sultans and I am privileged to have been a part of it. When I agreed to join the Sultans, my first request was for Abdul Rehman to be my assistant coach. He is an exceptional coach and a consummate professional, and I am confident the team will benefit with him at the helm," said Flower on Abdul Rehman's elevation to head coach.
"I hold my time at Multan Sultans in great esteem and I know there is a lot more to come at the franchise," he added.
Ali Tareen, Managing Director of Multan Sultans, lauded Andy Flower's contribution saying, "We are indebted to Andy Flower for his services to Multan Sultans. From the start, our aim was to empower local coaches under the mentorship of international veterans. The Andy-Abdul partnership was instrumental in taking us where we are, and has enabled us today, to appoint Abdul Rehman as head coach, ready to take us forward into a new era of exciting cricket."
Speaking on his appointment as head coach of Multan Sultans, Rehman said: "It is an honour to be carrying forward Andy Flower's legacy at the Multan Sultans. Together with our leadership team. our coaching and support teams. we look forward to taking Multan Sultans forward with passion and innovation".