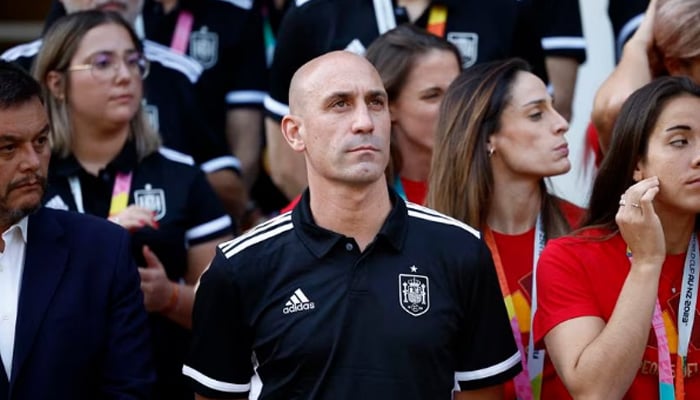 The caretaker Prime Minister of Spain, Pedro Sanchez, was not satisfied with the Spanish soccer federation chief Luis Rubiales' public apology for his unsolicited kiss of national player Jenni Hermoso during celebrations of their victory in the Women's World Cup.
In his recent statement on the controversial matter, Sanchez said the apology was "not enough". 
"We've seen his apology and that's not enough, he must be much clearer and convincing in apologising. He must take more steps to clarify a behaviour that is unacceptable," he said. 

Rubailes' video of the unsolicited kiss of national player went viral on social media and it received massive backlash online. 
Hermoso's first reaction to the kiss, planted on her lips as Rubiales cupped her face with his hands in post-game celebrations, was a comment to her teammates in the locker room.

"Hey, I didn't like it," she said, according to video footage posted on Instagram and YouTube by several media outlets.
However, she later downplayed the incident in a statement issued through the federation.
As criticism mounted, Rubiales issued a video apology late on Monday, after initially calling critics "idiots".
"Surely I was wrong, I have to admit," Rubiales said in the video statement sent by the federation. "It was without bad faith at a time of maximum effusiveness."
Gender issues have become a hot topic in Spain over the past few years. The Socialist-led coalition government has presided over a raft of legal reforms, including around equal pay, abortion, sex work and transgender rights.
However, a sentencing loophole in a sexual consent law allowed some rapists to be released from jail early, resulting in a haemorrhage of votes for the hard-left party Podemos - in charge of the Equality Ministry that drafted the law - in local elections in May.