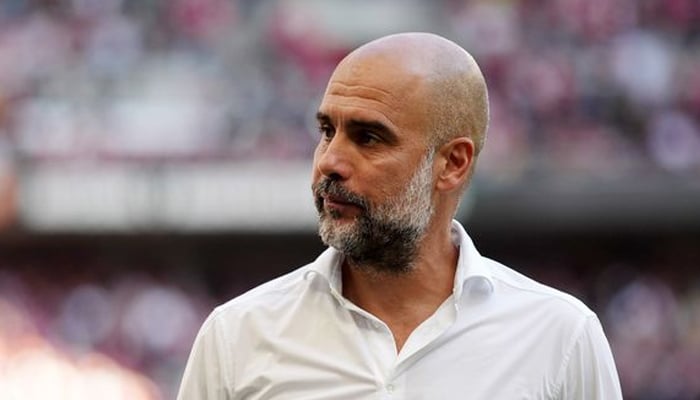 Manchester City manager Pep Guardiola underwent a routine operation on a back problem on Tuesday.
Guardiola is currently recovering in Barcelona and is likely to return to coaching duties after the international break.
"The Manchester City boss has been suffering with severe back pain for some time lately, and flew out to Barcelona for emergency surgery performed by Dr Mireia Illueca. The surgery was a success, and Pep will now recover and rehabilitate in Barcelona," the club said in a press release.
"In his absence, assistant manager Juanma Lillo will oversee coaching of the first team on the training field and will assume duties on the touchline until Pep's return. He is expected to return after the forthcoming international break.
"Everyone at Manchester City wishes Pep a speedy recovery, and look forward to seeing him back in Manchester soon."
Under Guardiola, City won the treble last season with title wins in the Premier League, FA Cup and UEFA Champions League.
It was only the tenth occasion a European side has won a treble, with City joining Celtic (1967), Ajax (1972), PSV Eindhoven (1988), Manchester United (1999), Barcelona (2009 and 2015), Inter Milan (2010) and Bayern Munich (2013 and 2020).
City won their first trophy of the current season after lifting the UEFA Super Cup for the first time in the Club's history. Guardiola's team came back from a goal down to secure a 1-1 draw in 90 minutes, before defeating Sevilla 5-4 in the penalty shoot-out in Athens.