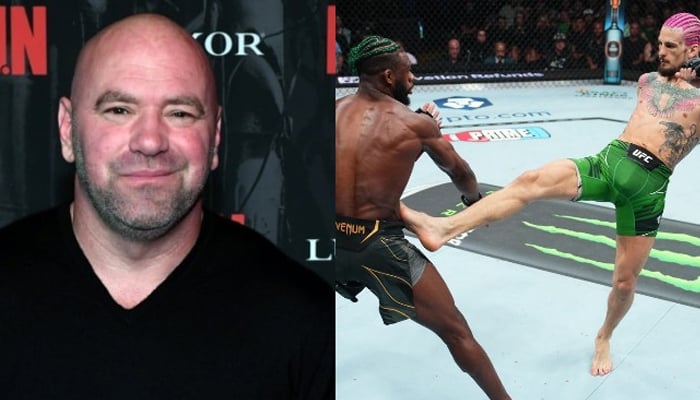 UFC President Dana White reacted to Sean O'Malley dethroning Aljamain Sterling with a Technical Knockout (TKO) win at UFC 292 in Boston on Saturday (August 19).
O'Malley returned to the octagon for the first time since scoring a split decision victory over former bantamweight champion Petr Yan at UFC 280 in October 2022.
On the other hand, Sterling was looking forward to his fourth successive title defense after registering wins over Henry Cejudo and T.J. Dillashaw at UFC 288 and 280 respectively.
O'Malley caught with Sterling in the second round of the fight which sent the latter crashing to the Octagon canvas. This was the start of the American's attack as he unleashed heavy ground punches to the point that the referee intervened and stopped the contest.
The victory was a shock to many as everyone had their bets on Sterling having one more successful defense of his belt but "Suga" made sure that will not happen.
Before the fight, Sterling accused O'Malley of receiving "Dana White privilege" and having an undeserving resume.
White addressed the issue after the fight and stated that O'Malley won because he earned it.
"There is no such thing as Dana White privilege in this company. O'Malley got the title shot because he earned it. When you think about the fight and you think about Sterling, you say to yourself, 'how does Sean beat that guy?'… You never know man, styles make fights and things happen in fights that you sometimes don't expect," he said.
"Bruce Springsteen just played here and did $5 million, we did $7 million… This is also the biggest bantamweight championship fight ever on PPV globally… O'Malley isn't going to be a star; he IS a star!" White concluded.