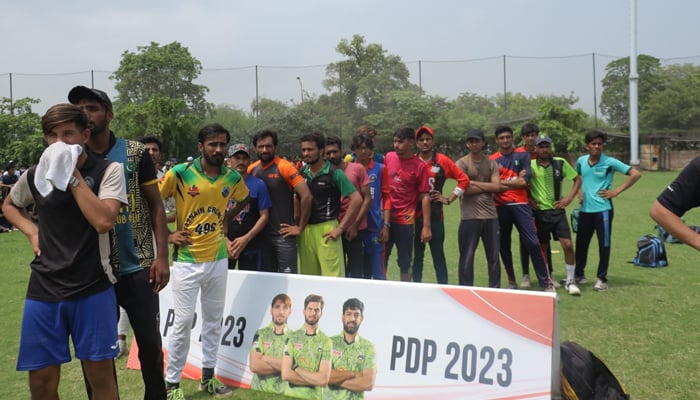 The reigning champions of Pakistan Super League, Lahore Qalandars continuing its legacy to unearth the hidden talent of Pakistan by announcing the initiation of Player Development Program (PDP) 2023.
The talent hunt program, offers an opportunity to Pakistan's emerging and aspiring talent to exhibit their bowling skills.
The PDP has already garnered an overwhelming response, with over thousand aspiring cricketers appeared in the trials at QHPC. The selection process aimed to provide each individual with a chance to shine but the selected players will receive a scholarship for a year to train at Qalandars High Performance Centre.
Building upon the success of the previous year, Lahore Qalandars nurtured talent by handpicking 22 promising individuals from the trials. Under the guidance of esteemed coaches, seven players from this batch earned a place in the Lahore Qalandars' squad for the PSL 2023, representing the team on the field.
At a press conference, Lahore Qalandars' Owner and CEO, Atif Rana, expressed excitement, stating, "We are thrilled to witness the emergence of such gifted players. Our conviction has always been that Pakistan boasts exceptional cricketing prowess and all that is required is the right platform for their talents to flourish."
Director of Cricket Operations, Aqib Javed, said, "We've seen clear results that affirm our faith in these young players. Our mission remains constant – to unearth the best talent and empower them to realize their full potential. The PDP is more than just a talent search; it's a transformative journey, shaping raw potential into accomplished performers."
Lahore Qalandars, the vibrant frontrunner in the Pakistan Super League (PSL), proudly celebrated its championship victories in PSL seasons 7 and 8. The franchise's accomplishments extended beyond national boundaries, clinching the champions' title in the Zim Afro T10 League held in Zimba.