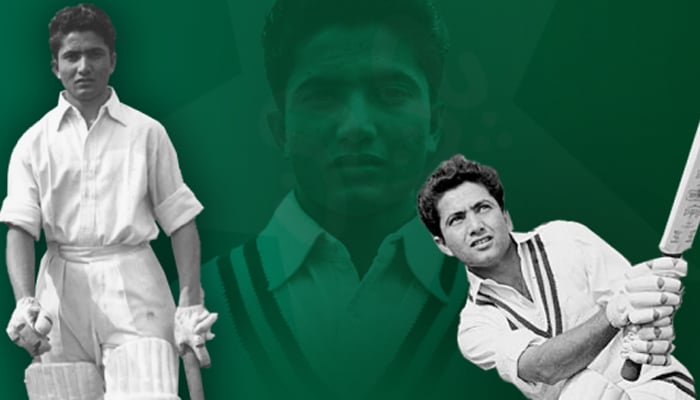 The Pakistan Cricket Board (PCB) has rebranded grade-II four-day event as the Hanif Mohammad Trophy as a tribute to one of the pioneers of the early era of Pakistan cricket.
The tournament will be contested by 10 regional teams from the 2023-24 domestic season.
Hanif Mohammad Trophy will serve as pathway for the regional sides to qualify for the Quaid-e-Azam Trophy, premier first-class tournament. The team that wins this tournament is promoted to the Quaid-e-Azam Trophy, and the side that finishes at the bottom of the first-class tournament is relegated to the grade-II event.
"This step is a homage to a true cricket legend whose grace, dedication, and timeless contributions to the sport have left an indelible mark on the hearts of cricket enthusiasts in Pakistan and around the world," PCB Management Committee Chairperson Zaka Ashraf said.
"It is of utmost importance that we remember our greats and take steps that keep their memories alive."
Meanwhile, Son of Hanif Mohammad and former Pakistan Test cricketer, Shoaib Mohammad said: "My family and I are thankful to Zaka Ashraf and the Pakistan Cricket Board for honouring my father's contributions to the game of cricket.
"It is an amazing feeling to know that the board continues to remember the sacrifices and hard work of cricketers of the early days who played a pivotal role to put Pakistan on the world map. I hope our young domestic cricketers get inspiration from his career and go on to serve Pakistan."
The 'Little Master' Hanif Mohammad opened the innings for Pakistan in the inaugural cricket Test against India in Delhi in 1952 and accumulated 3,915 runs, which includes 12 centuries and 15 half-centuries, at an average of 43.98 in 55 Tests.
He played the longest Test innings at Bridgetown in 1958 when he batted for 970 minutes for his 337 – still the highest score for a Pakistani in the format – against the West Indies.
He also led Pakistan in 11 Tests from 1964 till 1967 before bringing the curtain down on his career in 1969.