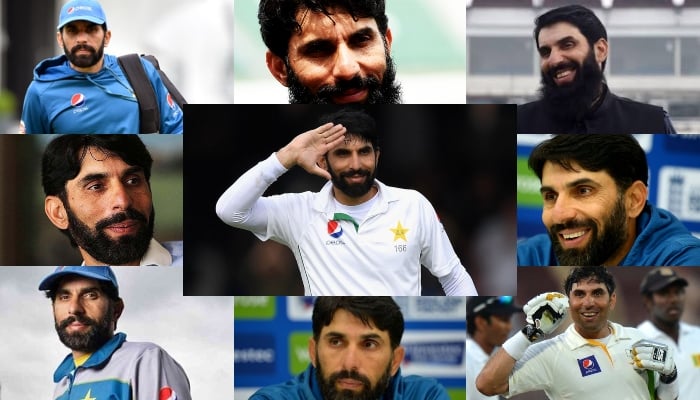 The Pakistan Cricket Board (PCB) has appointed Misbahul Haq as the head coach and chief selector of the men's national team. Here are the five talking points from the development:

1- The brouhaha on dual role
Pakistan has always had a chief selector, and that is the existing norm almost everywhere in the cricket world too. Other teams have won world championships with a head coach and a chief selector in place then why is the PCB going its separate way?
It's a reasonable question, but it's still not an unreasonable solution on the PCB's part. Pakistan's apprehensions against a single person holding multiple roles perhaps stems from General Pervez Musharraf's times. But what is bad in one setting, is not necessarily wrong in another.
Traditionally, there have been times where there have been disconnects reported between the selection committee and the playing contingent. The captains and coaches have wanted apples but they've been sent oranges. Now, if the team wants apples, apples are what they'll get.
Besides, it's not like Misbah will be the entire selection committee in himself. The selection committee will have its members and operate like before. Only this time, Misbah, the schemer in chief, will have the final say. So a person responsible for grooming and utilising his players also gets to choose which players to pick ... what's the problem here?
Delegation of responsibilities makes sense but only where it's needed. The role of chief selector, in a way, is redundant. It is in international football and it should be in cricket.
2- The conflict of interest
Then there are those who feel that since Misbah was part of the PCB's cricket committee that 'ousted' his predecessor Mickey Arthur, there appears a conflict-of-interest situation, which should have ruled him out of the running.
This is a common misconception. The cricket committee did not 'oust' Arthur; the PCB Chairman Ehsan Mani did. The four-member committee, of which Misbah was one-fourth of, was headed by Mohsin Khan and also featured Wasim Akram, who was the most critical of Arthur. Misbah, it has been reported, did not pursue Arthur's ouster.
Then there is the part that paints Arthur's departure as a sacking. Arthur was not sacked. He was simply not granted a contract extension so the notion that the committee did him wrong, is unfair. It simply decided to go in a different direction.
And only after Arthur was let go did Misbah apply for the now-vacant position, by which time he was no longer a member of the committee. Critics can still stir up a conflict debate but that would be a massive overreach.
3- The Tuk-Tuk threat
Now this is the first genuine concern. Misbah, especially in the last few years of his limited-overs career, operated in slow-mo. His thought process, his reactions, his charges, in fact his everything happened at the YouTube playback speed of 0.25.
He was so slow he made a bill collector at National Bank seem like Usain Bolt. I can coin more such cracks but you get the point. And in one of his post-appointment interviews, he almost admitted that boring your opposition into submission is a tactic he could turn to at times. (Be scared Pakistan fans!).
Even if Test cricket will be the most important format for at least the next year, the threat of Misbah's Tuk-Tuk must scare the bejesus out of fans.
Unfortunately, unlike the first two points, there is no positive note here. If Misbah, the coach, makes the team dance to his mellow tunes, we're in for a long, arduous ride ahead. Think of going from the far end of Gulistan-e-Johar to the heart of II Chundrigar Road at 9 in the morning on a public bus with no seat. Yes, that!
4- The Test at hand
Misbah inherits the world's top-ranked T20I side. By the time he's done with them, Sarfaraz and co would probably be blocking shots with textbook technique and picturesque perfection in the 19th over of a 20-over match.
But if he can also make them do the same in Tests, a shot at the World Test Championship and a climb up the ladder is not out of question.
Think of it this way. Whatever deflates you from the thought of Misbah the coach in ODIs and T20Is, it must also inflate you when it's the five-day format.
5- How bad can he be?
The best part about the worst about Misbah is that he won't be batting this time. He will call the shots but calling the shots is all he would do.
He did have a decent mind for strategy, and as long as he allows players to play their natural cricket, it can't be that bad. For a country that has had Waqar Younis as its head coach twice, how bad could one Misbah experiment be?
5 talking points from 'selected' head coach Misbah's appointment