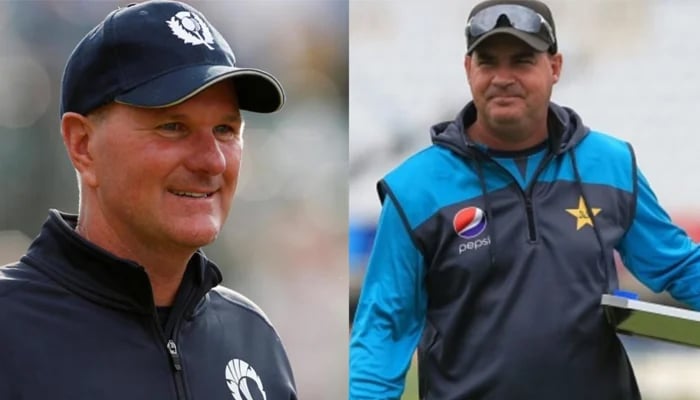 KARACHI: The Pakistan Cricket Board (PCB) has decided to retain the foreign coaching staff members, Mickey Arthur and Grant Bradburn, till the ICC World Cup 2023, it emerged on Tuesday.
According to sources, former Pakistan captain Misbah-ul-Haq — who has recently been appointed as cricket committee chief — has said that even if Najam Sethi made wrong decisions, it is unwise to change two coaches all of a sudden.
"I'm against foreign coaches but sacking coaches at once would be unwise," he said.
The cricket board had in April appointed Arthur as "director", tasking him to design, formulate, and oversee strategies behind the Pakistan men's team.
Arthur then brought in Bradburn as the head coach for the next two years.
Since Zaka Ashraf took charge as PCB chief after Sethi's departure, there were rumours that the foreign coaching panel hired by the board may be removed as Misbah is not in their favour.
Now, as per the sources, Misbah has changed his mind and reportedly said that they should get more time.
"Their performance will be judged after the World Cup," the source said.
The sources further said that ex-chief secretary Punjab Naveed Akram Cheema is not being considered to be made manager for the World Cup.
Akram is known for his strict behaviour and disciplined many big players during his stint as team manager.
However, in the meeting of the cricket committee, it was revealed that there is no such player in the current cricket team who will create problems for the manager or the team administration.
"Good performance of the Pakistan team has also stopped the new management from taking extreme decisions," the source said.