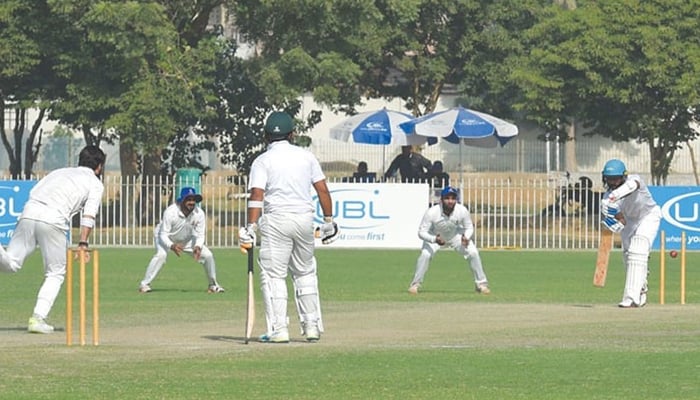 ISLAMABAD: Departmental cricket units were left perplexed by a fresh letter they received from the Pakistan Cricket Board (PCB) domestic department, setting a 10-day deadline (August 5) to make all the arrangements to figure in the Quaid-e-Azam Trophy (QAT) and Pakistan Cup starting from September 1 and 6, respectively.
No cricket activities for over four years now have left majority of the departments almost non-existent on the game's front. Barring a few, all other departments have almost relieved all the players contracted with them.
Now it is nothing more than starting from scratch with the majority having no idea whether they could be in a position to reestablish their cricketing units at all.
Surprisingly, following the landmark decision by Prime Minister Shehbaz Sharif to lift the ban on departmental sports, no concrete steps were taken during the last six months to help out these units. Neither previous regime headed by Najam Sethi nor the current with Zaka Ashraf as its chairman has realised the bitter truth that it will never be easier for these departments to convince their bosses on establishing their cricket teams with a huge investment.
"I don't think that any real effort has been made by two sets of PCB administration to help the dying departmental teams stand back on their feet. It is easier to set a deadline for the departments to send the names of teams and support staff for the Quaid-e-Azam Trophy and Pakistan Cup but difficult to realise under which ordeal they have gone through these years following the abrupt PTI government's decision to close down departmental sports.
"Starting afresh takes time and systematic support from all the quarters and that backing is not available to us. Neither the departmental hierarchy nor the PCB bosses are realising this fact.
Unless the PCB shows its support by understanding the gravity of the situation, it will be difficult for us to make a full recovery from the ashes we were left with almost four years back," one of the departmental sports organisers told The News. 
He said that the only way out of this dungeon is to extend full support to the departments for an initial period of two years.