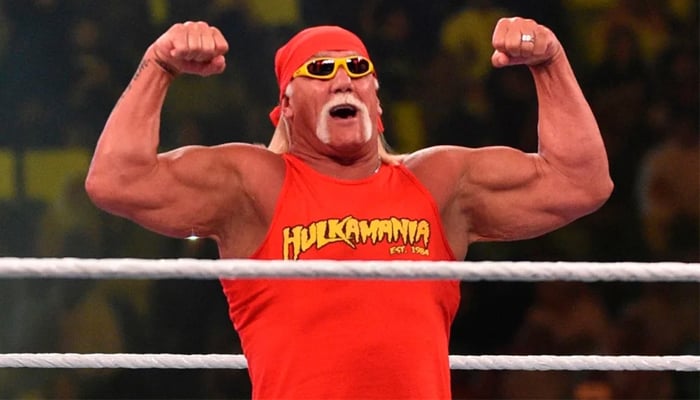 WWE legend Hulk Hogan revealed the wrestler he was scared of during his days in the ring in a podcast on Friday.
Hogan, 69, has been in the ring since his debut in 1977.
The 69-year-old has faced countless wrestlers during his time and managed to overcome most of them, however, there was one wrestler Hogan was scared of.
Hogan revealed that he was genuinely terrified of Andre The Great, with whom he shared a massive rivalry for a long time until the latter passed away in 1993.
"Andre scared me to death. The hardest thing for me was [for] the first 8 or 9 years…he didn't like me at all and tortured me. When we got in the ring, he showed me how much he didn't like me," Hogan said in a Podcast.
Hogan also recalled the moment when he was punished by Andre for breaking Kayfabe, which is presenting a staged performance as real.
The 69-year-old made the mistake of bringing a flight attendant to a match in Washington and she was sitting in the front seats, Andre was not aware of that development.
However, when she started cheering for Hogan while calling his real name, which is Terry Gene Bollea, Andre realized that she is with Mr America.
The Giant's response was something Hogan hadn't anticipated. He trapped the 69-year-old's neck between the ropes and tried to choke him. He nearly broke his neck but then stopped his actions.
However, that was not it, he then ended up parading him around the ring. As if that was not enough, he then beat Hogan up in front of the attendant to further humiliate him.
A few days ago, Hogan got engaged to a 45-year-old girlfriend who is a yoga instructor and an accountant.
The WWE legend announced his engagement news during a speech at his friend's wedding, reported The Sun U.S.