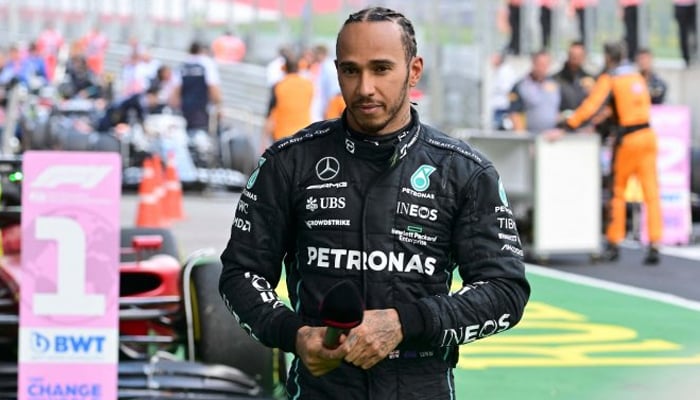 Lewis Hamilton hinted on Saturday at a possible contract extension with Mercedes but it may not be signed till the end of the year.
The 38-year-old joined Mercedes in 2013 from McLaren and went on to win six world titles with the brand cementing his name as one of the best Formula 1's drivers. His last title win was in 2020 while his Mercedes teammate Valtteri Bottas was the runner-up.
"Now until the end of the year [we] could be waiting," he told media including RaceFans at the Hungaroring. "Honestly, I just don't have any more information to share because it's for the lawyers and continues to be for the lawyers – it's back-and-forth on some things."
"I've not been a part of it the whole time, I've been removed from it from the beginning," he added. "I've wanted to be able to focus on all the other things that I have going on. So, the team are working on it in the background and there's no negotiation left, it's just all small bits."
Last month, Mercedes' team principal Toto Wolff, while talking about the Brit's contract extension said they counting days not weeks in terms of when the new deal might be signed. Not more than two weeks ago, his opposition number Christian Horner at Red Bull — who has Max Verstappen under contract with them — was wondering why the contract hasn't been renewed.
"It's strange because you keep being told and I keep seeing it through the media, it's just a matter of days and that's been going on since February," Horner said to TalkSport. "So one can only assume there's something fundamental that they can't agree on.
"Certainly we don't tend to conduct our negotiations through the media, but it's usually a couple of conversations around the table and the job's done. So I don't understand why, there has to be something preventing that from happening."