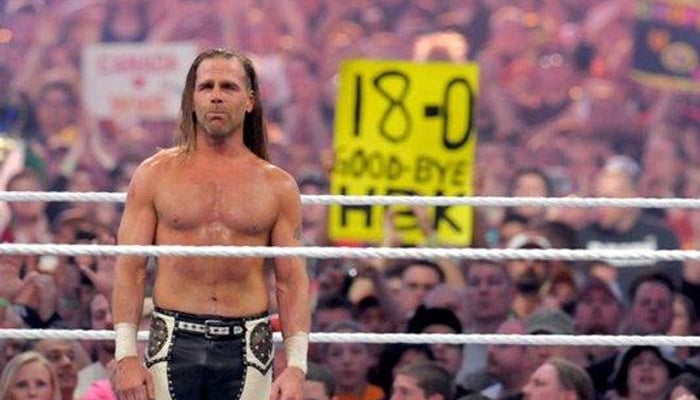 Former WWE star Shawn Michaels has recently opened up about his potential World Wrestling Entertainment (WWE) return in an interview.
The four-time WWE champion was asked if he is thinking of making a surprise entry to the WWE world for the one last time but his answer was very clear.
"No, I absolutely don't think about that at all anymore," he said.
"I'm so enamoured and enjoy helping these young men and women come through 'NXT,'" Michaels continued. "I've had my time in the sun. I absolutely enjoyed every bit of it, but I so thoroughly enjoy being able to help them and allow them to have the same opportunities that I had."
Michaels was having an on-screen beef with Grayson Waller earlier this year which speculated rumours about the wrestler but Mr. WrestleMania decided to bring back Johnny Gargano as his stand-in for the "NXT" Stand & Deliver event during WrestleMania weekend as he has no plans to return.
After announcing his retirement in March 2010, Michaels began working as a coach with WWE's developmental system in Florida in 2016. This means he missed out on working with a number of wrestlers including Seth Rollins, Becky Leach and others as they had all moved on to the bigger things but it was someone else who "The Headliner" got to work with and was very impressed.
"I was very happy to be able ... to work with Finn Balor here in his second run in 'NXT' because I sort of missed out on it the first time," Michaels said. "I happened to have a great deal of respect and admiration for Finn and everything he's brought to 'NXT.'"
He also talked about the upcoming generation of wrestling and mentioned some of the stars whom he thinks will make it big.
"This is about the generation of a Bron Breakker, Julius and Brutus Creed, Tiffany Stratton – we have a number of young men and women coming through 'NXT' who are going to be huge, huge superstars on the main roster.
"I don't think anyone is going to be surprised if they see Bron Breakker and Carmelo Hayes headlining a WrestleMania someday in the very near future ... that's what I'm obviously focused on."
It must be noted that Michaels, 57, has spent over three decades in the ring while collecting multiple accolades. He is a four-time world champion and was enlisted into the Hall of Fame twice.