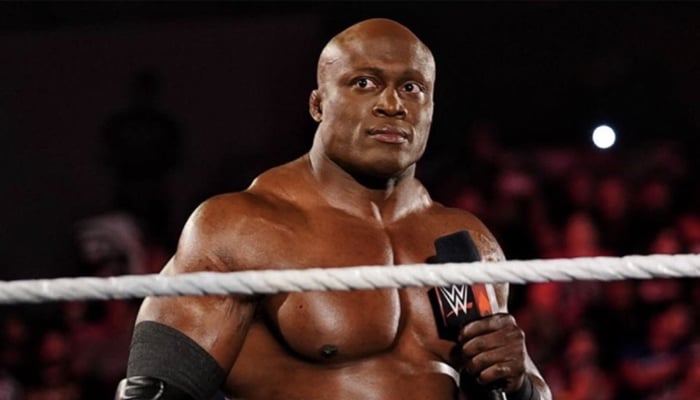 American professional wrestler and superstar Bobby Lashley returned to the World Wrestling Entertainment (WWE) for the first time since May 12 on Friday (July 14) night's episode of SmackDown.
The two-time WWE Champion arrived in a limo as he was supposed to meet with The Street Profits and then left with both Angelo Dawkins and Montez Ford — both appear in SmackDown.
2023 has been full of events for Lashley as, just at the start of the year, he resumed his beef with the veteran wrestler Brock Lesnar, who has not only conquered WWE a number of times but also won the UFC Heavyweight Championship in 2008.
After his beef with Lesnar, Lashley won WWE's Andre The Giant Memorial Battle Royal shortly before WrestleMania 39. He was supposed to meet with Bray Wyatt but the plan was discarded and both just disappeared.
While Wyatt still isn't back, Bob has returned on SmackDown to kick off something else.
Earlier, it was reported that Randy Orton's return to WWE could become a reality as it was reported that The Viper is closing on a comeback ahead of Money in the Bank.
14-time WWE World Heavyweight Champion played his last match on May 20, 2022, where he lost the RAW Tag Team Titles to the SmackDown Tag Team Champions.
Orton has been sidelined with a back injury since November of last year. It's been reported that he underwent surgery to fuse his lower back, but the procedure in question means that he'll be out for a long period of time.
However, Rev Theory — who sings Orton's "Voices" theme song — just released an updated version of the track which has given fans hope that they may see The Legend Killer back in the ring soon.
It is all based on speculation as the latest release could mean nothing but the possibility that the track could be used by Orton when he returns cannot be ruled out.