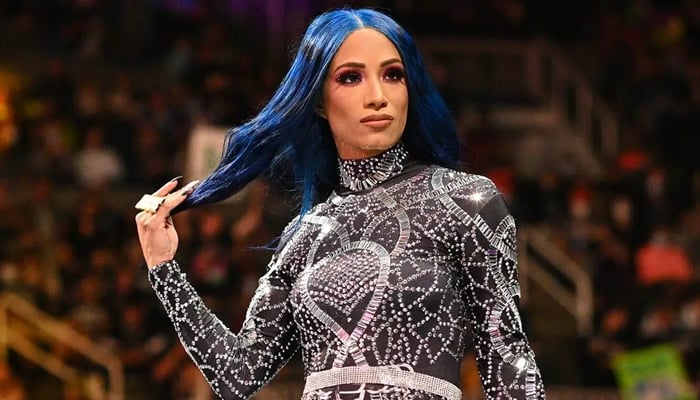 Sasha Banks, American professional wrestler who wreaked havoc in the WWE for years, has taken her unique talent to New Japan Pro Wrestling.

Sasha spent her childhood in California while being a wrestling fanatic with a desire in her heart to become a superstar. She fulfilled her dream after signing a contract with WWE in 2015 and then showcased her exceptional talent in the NXT.
Banks became a fan favourite after winning multiple championships including NXT Women's Championship and WWE Raw's Women Championship five times leaving her name in the history books as one of the most successful and decorated female wrestlers of all time.
Banks wasn't only a wrestler but she did become a revolutionary as the changed the way women's wrestling was perceived in the world. Becoming a role model for thousands of young girls who dreamt of becoming a WWE superstar, Sasha did leave her mark in the wrestling world.
As of now, in 2023, Banks' net worth is around $4 million according to an independent site Wealthy Gorilla. It comes as no surprise as she was one of the highest-earning wrestlers of the WWE, thanks to the viewership she brought with her strong social presence.
Sasha has used her wealth wisely as he has several real estate investments and other assets adding to her overall net worth.
It is worth mentioning that Sasha did not only make her name in wrestling as she also appeared in many television shows and movies, notably alongside Pedro Pascal — who appeared in HBO's Game of Thrones and Netflix's Narcos — in the Jon Favreau Star Wars series, The Mandalorian.
She also appeared with Chris Jericho in the music video for Song for Sasha Banks, written and performed by The Mountain Goats in 2018.
Sasha is a big fan of the late wrestler Eddie Guerrero — who passed away tragically in 2005 and has said on several occasions that he is the reason she became a wrestler.