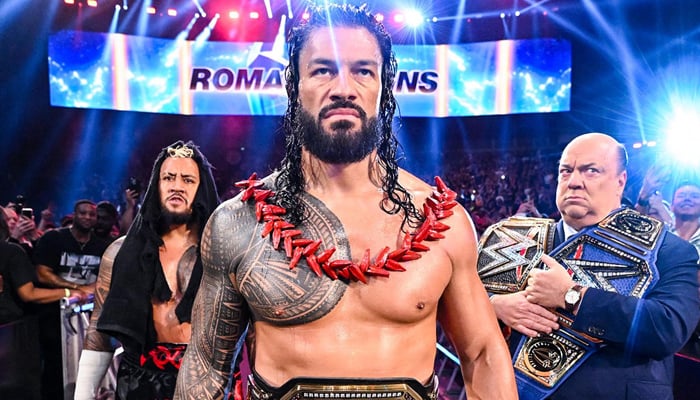 Roman Reigns, who is regarded as one of the finest wrestlers of this era, dethroned the legendary Hulk Hogan as the longest-reigning champion in WWE history.
The Big Dog made his debut in WWE as a member of "The Shield" group with Seth Rollins and Dean Ambrose which was then broken by an infamous betrayal by Rollins in 2014 which took everyone in the WWE universe by surprise.
Reigns has made many records ever since stepping foot inside the ring and has no plans to stop anytime soon.
The Tribal Chief has now reached 1,042 days as champion — which was earlier set by Hogan — making it the longest one since WrestleMania's creation in 1985.
"This accolade was previously held by WWE Hall of Famer Hogan, whose first reign as WWF Champion lasted 1,474 days. That said, only 1,041 days of that reign were part of the WrestleMania era," according to Ringside News.
Reigns had previously been presented with a new championship when he surpassed 1,000 days as champion. He has set his eyes on breaking more records.
This week, Jey Uso also challenged Reigns to a SummerSlam match on Smackdown.
Previously, Reigns also won the Universal Championship at Payback in August 2020. He dethroned The Fiend in a triple-threat match that included Braun Strowman.
Later, he beat Brock Lesnar at WrestleMania 38 to unify the WWE and Universal Titles.