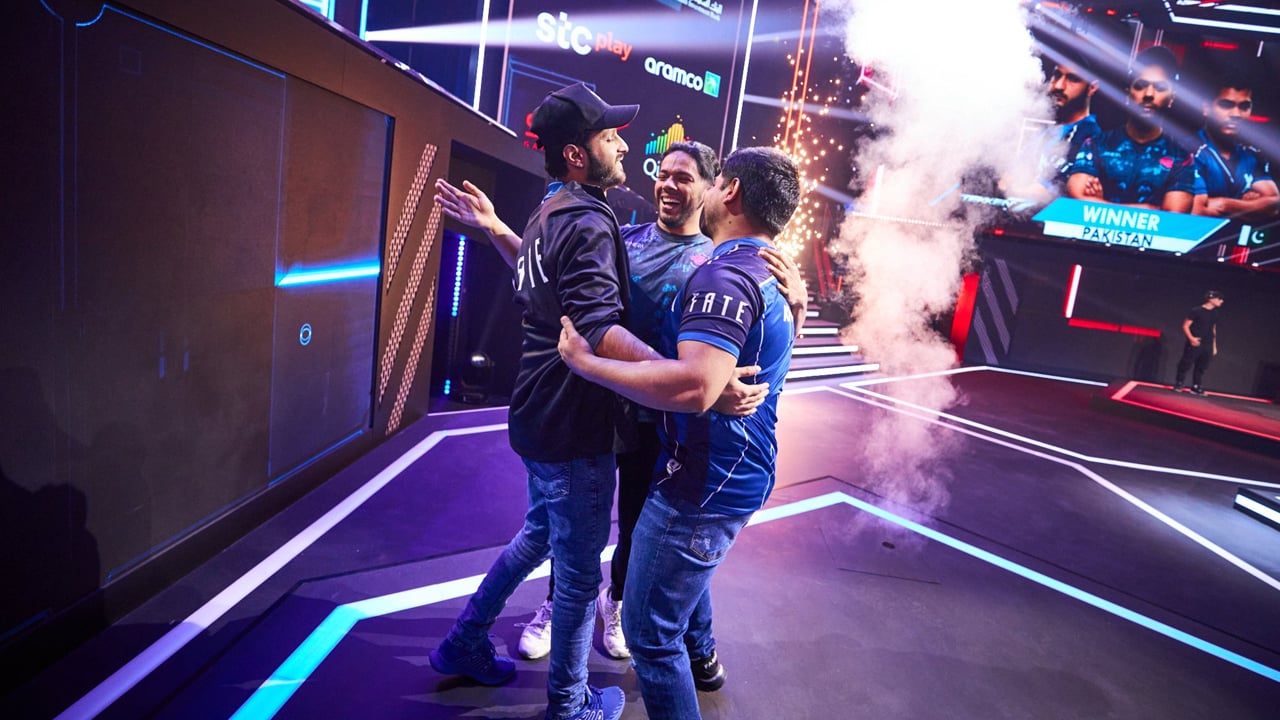 Pakistan team, comprised of Arsalan Ash, Khan, and Atif Butt, defeated South Korea in the grand final to win Gamers8 Tekken 7 Nations Cup in Saudi Arabia on Sunday.
The Pakistani trio stunned South Korea and won the grand final by 3-2 to win the tournament. After Arsalan lost the middle game, Atif made an impressive comeback to hand a convincing victory to Pakistan. 
The champion team Pakistan bagged prize money of $500K. It must be noted here that a prize pool of $1 million was kept for the championship. 
On the convincing victory, the Pakistani players gathered massive praise and recognition on social media.
Earlier, Pakistan outclassed South Korea 3-0 in the upper-bracket final. The thrilling clash ended with Pakistan's Atif winning the boss match 3-2 against Korea's star player Knee.
South Korea, after losing upper-bracket final against Pakistan, met Japan in the lower-bracket final. Korea beat Japan to once again lock horns with Pakistan, this time in the grand final. 
About Pakistan team players
Arslan is known as one of the best Tekken players in the world, who has won three EVO titles winner in Tekken 7.
He won the EVO Japan 2019 Championship and Evo Championship Series 2019, becoming the only player to have won both at that time.
He was also awarded the best E-Player of 2019 by EPSN. Arslan is also a CEO 2021 Champion and the 2022 Combo Breaker Tekken 7 tournament winner, where he grabbed the title after defeating all of his 10 opponents.
Atif is the current Tekken World Tour Finals champion after winning the title in 2022 while remaining undefeated in the tournament. Meanwhile, Khan was the runner-up at Evo 2022.