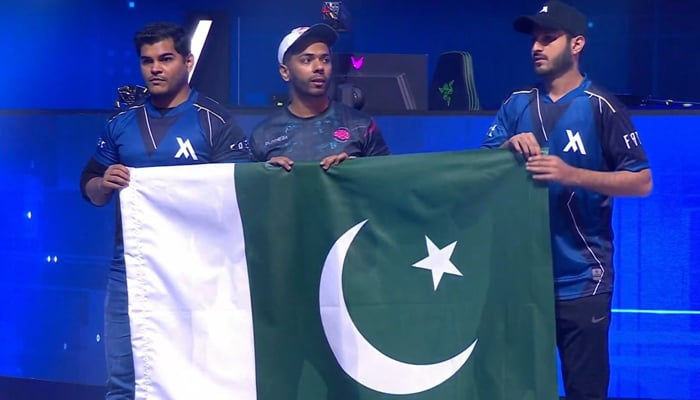 Pakistan's professional fighting game player Arslan Ash led Pakistan to a 3-1 victory against Japan in Gamers8 Tekken 7 Nations Cup on Friday.
Pakistan's team consisting of three players —Arslan, Atif Butt and Khan Imran — faced Japan in their group match in the clash of titans and emerged victorious. Ash won the boss match to seal the deal for Pakistan.
Pakistan will also face Saudia Arabia in their final group match later tonight. They defeated South Africa 4-0 in their opening match yesterday.
It must be noted that with the victory over Japan, Pakistan also made their way into the top 8 of the tournament.
Pakistan currently lead Group C after winning two sets.
Arslan is known as one of the best Tekken players in the world, who has won three EVO titles winner in Tekken 7.
He won the EVO Japan 2019 Championship and Evo Championship Series 2019, becoming the only player to have won both at that time.
He was also awarded the best E-Player of 2019 by EPSN. Arslan is also a CEO 2021 Champion and the 2022 Combo Breaker Tekken 7 tournament winner, where he grabbed the title after defeating all of his 10 opponents.