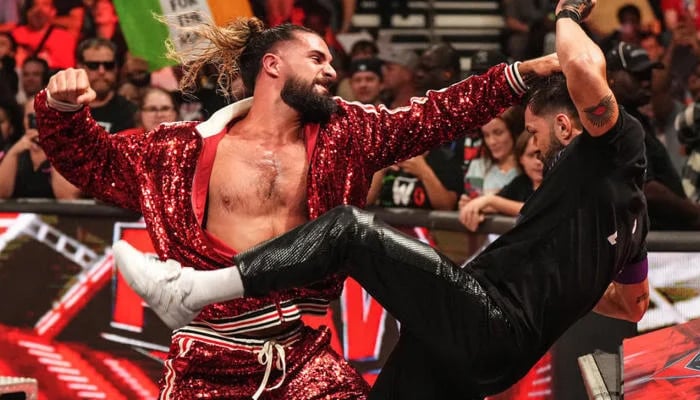 WWE is a source of entertainment for people all around the world and is one of the most-watched sports in the world.

With the popularity, come the rumours and today, we are going to take a look at all the rumours that are circulating around WWE as of Wednesday.
Drew Mclntyre, who marked his return at The Money in the Bank, closed a deal with WWE on a "strong storyline" as reported by PW Insider. While there has been no significant change in his contract, the source further added that the two sides are yet to start talking about a new deal as both parties involved believe that there's so much time left before his current deal expires.
An American journalist Dave Meltzer confirmed Insider's report about Scott's contract status on Wrestling Observer Radio (WOR).
According to WOR's Meltzer, Logan Paul and Ricochet's brawl backstage at the Money in the Bank was shot by WWE because they thought that their table spot in the ladder match was good enough to be spread online and be used to hype their SummerSlam feud.
Another wrestling source, Flightful Select, says that another woman wrestler Charlotte Flair's program with Bianca Belair and Asuka was already planned before the return of Charlotte: "We're told that the idea was to re-establish Asuka, and have her involved with two top talent chasing her for the title, instead of the other way around to add more intrigue and suspense to the reign."
Fightful also reports that Tyler Breeze, is still under a contract with WWE through UpUpDownDown and surprisingly it's the language that stops the Canadian from appearing on any All-Elite Wrestling (AEW) programme.