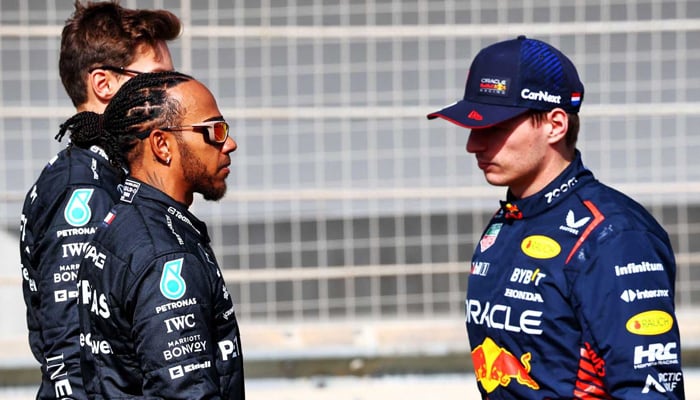 Formula 1 pundit Peter Windsor believes that Max Verstappen would beat Lewis Hamilton to the title even if they are teammates at Red Bull.
According to Windsor, the partnership between Verstappen and Adrian Newey, Red Bull's design chief, is the key to the team's success in recent years.
Red Bull's Verstappen has won the title in 2021 and 2022 and looks set to clinch the top prize in 2023 as well. The Dutch-Belgian driver is currently 69 points ahead of his teammate Sergio Perez, meanwhile Hamilton is in fourth place with 102 points.
"Well, in order for them to be teammates, it would mean Lewis obviously joining Red Bull. And in that situation, I think it would be Max [who would win the title]," Windsor said on his YouTube livestream.
"Because Max has this symbiotic relationship with Adrian [Newey], and for sure with Christian [Horner, Red Bull team principal], but more importantly with Adrian, because Adrian is the guy.
"And Max knows Adrian's brain pretty well and for sure, Adrian knows Max pretty well. And there's only one Adrian and Lewis would be chiming into that, to some extent, and he'd be getting in his racing car and it would feel great, much better than the Mercedes, and he might out-qualify Max by a tenth or two.
"But in terms of overall in a season, it would be almost impossible I think to beat the Max Verstappen-Adrian Newey partnership, even if you're Lewis Hamilton, or George Russell, or Charles Leclerc, or anybody, because it's not just Max, and it's not just Adrian, it's the two of them together."
Verstappen burst onto the screen as Formula 1's youngest ever competitor at just 17 years old and soon became its youngest race winner – at the age of 18 years and 228 days — on debut for Red Bull in Barcelona 2016.