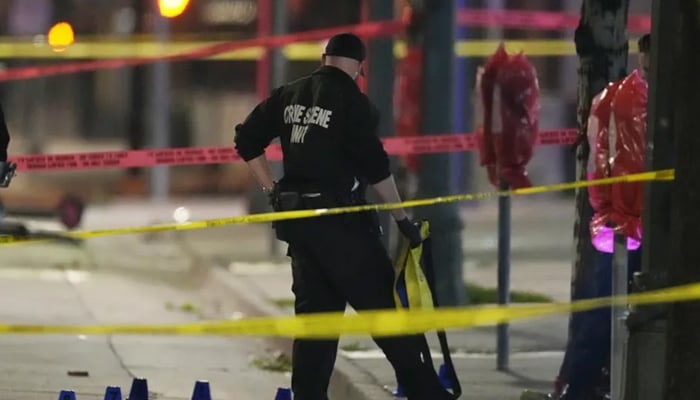 Denver Nuggets' NBA title celebration turned into chaos as at least ten people got injured in a mass shooting in downtown Denver as crowds gathered to celebrate the Nuggets' first NBA championship.

According to the police, Shots were fired during an altercation involving several people, hours after the Nuggets defeated the Miami Heat at the Ball Arena less than a mile away.
Three people are in severe condition and the rest are hospitalised with non-life-threatening injuries. A suspect was taken into custody by the police who had also been shot. Police have not yet made any statement if the shooting is connected to celebrations or not.
Nuggets' won their first-ever NBA title in the club's 47-year history on Monday night (June 12) after they defeated Miami Heat by a score of 94-89, winning the best-of-seven series in five games.
Nikola Jovic, ranked number 2 in the NBA player rankings, led the team with 28 points and 16 rebounds and he was named the NBA Finals' most valuable player.
"It was an amazing effort by the team," Jokic said moments after the game ended. "It was an ugly game; we couldn't make shots. But at the end we figured out how to defend. That's why we won the game."
Denver fans celebrated the historic win on the streets and on social media. Local news footage of downtown Denver showed crowds of fans gathered, cheering, climbing light posts and setting off fireworks to live the historic moment.
Nuggets' head coach Michael Malone opened up after winning the title saying we have created history.
"We accomplished something this franchise has never done before, but we have a lot of young, talented players in that locker room, and I think we just showed through 16 playoff wins what we're capable of on the biggest stage in the world," he said.
"We're not satisfied with one," Malone told the Nuggets faithful. "We want more."
According to the organisation that monitors mass shootings in the United States, the shooting in Denver is the 291st this year.