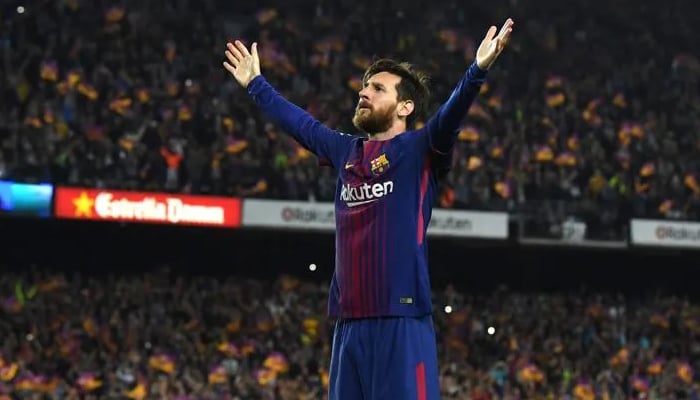 Spanish club FC Barcelona issued a statement on Thursday after legendary footballer Lionel Messi decided to join Major League Soccer (MLS) side Inter Miami.
The Catalans have wished Messi the best of luck in his new professional phase.
"On Monday, June 5, Jorge Messi, the player's father and representative, informed Club President Joan Laporta of the player's decision to join Inter Miami, despite having been presented with a proposal from Barca, in consideration of the desire of both FC Barcelona and Lionel Messi for him to once again wear blaugrana," the Catalans said in an official statement.
"President Laporta understood and respected Messi's decision to want to compete in a league with fewer demands, further away from the spotlight and the pressure he has been subject to in recent years.
"Both Joan Laporta and Jorge Messi also agreed to work together to promote a proper tribute from Barca fans to honor a footballer who has been, is, and always will be beloved by Barca."
Meanwhile, Messi admitted that he wanted to return to Barcelona since he loves the club which helped him rose to fame between 2004 and 2021.
"I really wanted to return, I was very excited to be able to return, but, on the other hand, after having experienced what I experienced when I left, I didn't want to be in the same situation again. I didn't want to leave my future in someone else's hands," Messi told Spanish media on Wednesday.
"Although I heard that it was said that La Liga had accepted everything and that everything was fine for me to return, there were still many other things that had to happen.
"I wanted to make my own decision and that's why I didn't return to Barca. Although I would have loved it, it couldn't be.
"Hopefully one day I can contribute something to the club and help because Barca is a club that I love as I always said."
It must be noted that Messi had left French side Paris Saint-Germain at the end of current season.