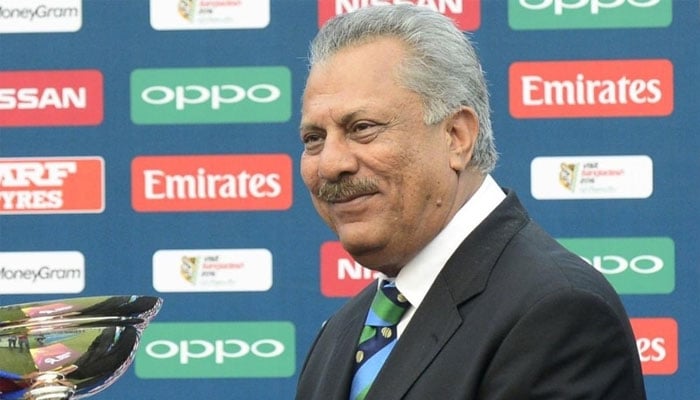 Legendary Pakistan batter Zaheer Abbas has opened up about the controversy surrounding the Asia Cup 2023.
Abbas believes that the matter should be resolved by the cricket boards of India and Pakistan so that fans are not deprived of the mouth-watering clash.
"This is a matter of the boards. There is no fun in cricket if there is no India and Pakistan match," Abbas told ANI.
Earlier, it was reported that the Pakistan Cricket Board (PCB) could decide against competing in the Asia Cup, which is likely to take place in September this year.
According to Press Trust of India, Sri Lanka, Bangladesh and Afghanistan won't back the hybrid model proposed by the PCB, who are the hosts for the Asia Cup, which means that Pakistan has only two options — play the event at a neutral venue or withdraw.
"It is just a formality now that the Asian Cricket Council executive board members meet virtually or a proper meeting is called later this month," a source said.
"But the PCB is now aware that Sri Lanka, Bangladesh and Afghanistan are not backing their hybrid model proposal for the Asia Cup," it added.
It must be noted that Board of Control for Cricket in India (BCCI) has refused to send their team to Pakistan for the Asia Cup and is keen on ensuring that the event is held at a neutral venue. However, the PCB is not interested in hosting the event outside Pakistan since it would affect its efforts with regards to the return of international cricket in the country.
The BCCI is also unlikely to accept the hybrid model, which included four matches of the group stage in Pakistan with the remainder of the tournament taking place at a neutral venue, proposed by the PCB.
Sri Lanka, Bangladesh, Afghanistan and India have also stated it is not logistically or financially feasible to hold the Asia Cup in two countries.
"Pakistan only has two options. Play the tourney at neutral venue or withdraw," an Asian Cricket Council (ACC) source said. "In case Pakistan doesn't play, it will still be called Asia Cup but broadcaster will renegotiate the deal in absence of Pakistan."