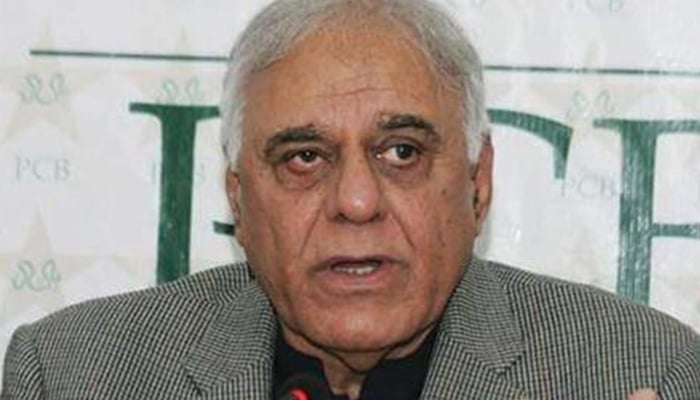 LAHORE: Pakistan men's team chief selector Haroon Rashid said the upcoming national training camp will help new management assess players ahead of important future assignments. 
Last week, Pakistan Cricket Board (PCB) called players for specialised camps, starting on June 10.
Speaking to Geo News today, Rashid said the camps have been called to facilitate a new selection committee headed by team director Mickey Arthur. 
"We decided to call a camp so that our new management get a chance to assess players," he shared. 
"Apart from Sri Lanka Test series, we will keep Asia Cup, World Cup in mind during training. We will keep an eye on talented youngsters," he added. 
The training camp will run from June 10 to 21 at National Cricket Academy. Spinners and fast bowlers will have separate camps for preparations ahead of the Sri Lanka Test tour. 
Players' fitness
Rashid assured that players, who are participating in different leagues and county cricket, are under the supervision of team management. 
"We are continuously monitoring players who are playing in foreign countries. It is their right to play cricket wherever they get a chance," he said. 
"We firmly believe in rotation policy. We believe that rotating players will help us make our bench stronger.
"Our pool of players revolves around 20-25 cricketers. We will take care of players accordingly," he maintained. 
Communication with Mickey Arthur
The chief selector eyes strong communication with team director who will be available to the team partially. 
"We are continuously in touch with Mickey. We have different groups where we share everything with him," he said. 
"He is guiding us and monitoring players. He will be available to us on the ground after September which will be more beneficial for the players," he concluded. 
In the absence of Arthur, Grant Bradburn will be the on-ground head coach of the national team. Andrew Puttick is currently the batting coach whereas Morne Morkel is yet to join the team as bowling coach.