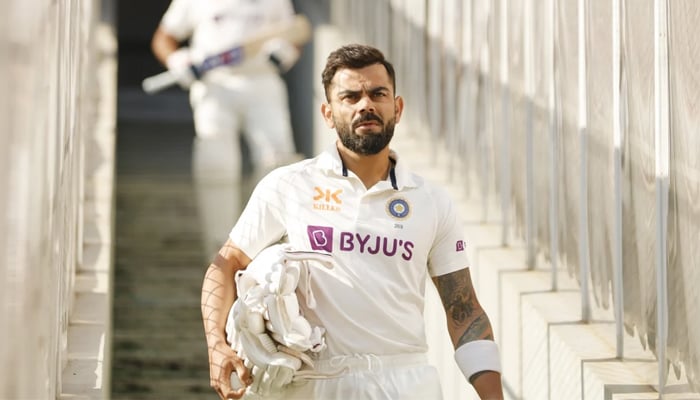 Former Indian skipper Virat Kohli said his team can't be taken lightly as they are all set to lock horns with Australia in the ICC World Test Championship (WTC) final, scheduled from June 7-11 at The Oval. 
Speaking to Star Sports, Kohli said they are confident to give tough time to Australia. 
"We can't be taken lightly as a Test team. We can see the respect the oppositions have for us. They expect us to give a close fight even in their conditions. We can't be taken lightly anymore," he said.

The right-handed batter believes that the respect element was added to the India-Australia rivalry after they won against the Aussies in 2018 and 2019. 
"The rivalry between India and Australia, in the early days, used to be a lot [more] intense. There used to be a tense environment. But after we won two series in Australia, the rivalry has turned into respect," he added.

Kohli feels that both teams would need to adapt to the English conditions quickly despite Team India not having enough time to practice for the final as the 2023 Indian Premier League (IPL) ended just a week ago.
"You can't expect a certain type of condition when you go out and bat at the Oval. There is a need to adapt and adjust quickly. It's only a one-off match for both teams. The team that adapts better will prevail.
"This is the beauty of WTC, there are two teams at a neutral venue. And the beauty of it is to see how the two teams adapt."
Kohli scored two centuries and six 50s in the latest IPL edition, ending up scoring 639 runs at an average of 53.
It must be noted that Kohli has scored 75 centuries (46 ODIs, 28 Tests, and One T20I) in international cricket during his 15-year-long career.