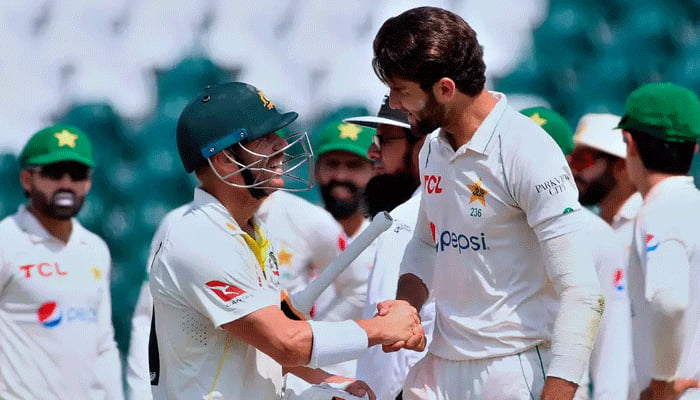 Australia's prolific opener David Warner has stated that he will retire from Test cricket after the match against Pakistan at his home ground in Sydney during January next year. 

Warner has played 103 Tests over the course of his career, so far, scoring 8158 at an average of 45.57.
Warner is currently in England ahead of next week's ICC World Test Championship final against India and could also play in the five-match Ashes series with England that immediately follows.
"You've got to score runs. I've always said the (2024) T20 World Cup would probably be my final game," Warner said on Saturday.
"I probably owe it to myself and my family - if I can score runs here and continue to play back in Australia - I can definitely say I won't be playing that West Indies series.
"If I can get through this (WTC final and ensuing Ashes campaign) and make the Pakistan series I will definitely finish up then."
Warner also said that his mindset won't change despite announcing his date of retirement. 
"For me I have always played each game as if it is my last," Warner added.
"I enjoy being around the guys...being that ball of energy and bringing energy to the group.
"I will just keep working as hard as I can to get to there and it starts this Test match against India."
Schedule of Pakistan tour of Australia
December 14-18: First Test, Perth Stadium
December 26-30: Second Test, Melbourne Cricket Ground
January 3-7: Third Test, Sydney Cricket Ground