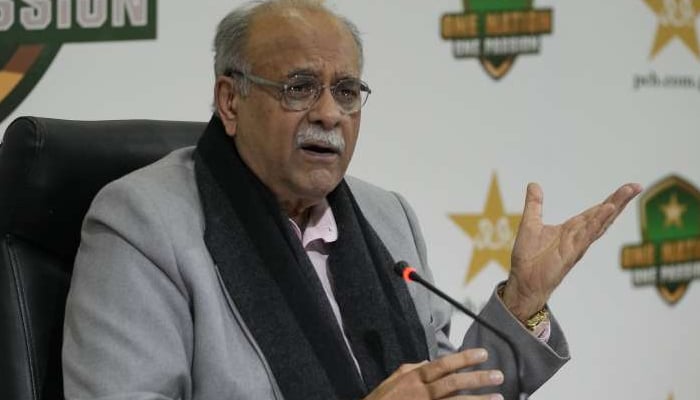 The Pakistan Cricket Board (PCB) is not happy with Sri Lanka Cricket (SLC) after they showed their willingness of hosting the complete Asia Cup 2023, the Press Trust of India (PTI) reported citing sources. 
SLC, according to reports, is agreed on the proposal to host the Asia Cup following the Board of Control for Cricket in India (BCC)'s influence.
Asian Cricket Council (ACC) president Jay Shah, who is also the general secretary of BCCI, reportedly had a couple of meetings with high-ups of SLC in which he offered them to host the Asian event. 
It must be noted here that India, due to political interference from their side, had refused to travel to Pakistan to play Asia Cup. As a result, PCB showed flexibility in their approach and offered a hybrid model to host the multi-nation tournament. 
PCB offered two options in the hybrid model. In the first option, India will play their matches at a neutral venue whereas all other matches will be played in Pakistan. In another option, four matches of the group stage in the first phase will take place in Pakistan whereas second phase, in which matches of Indian team followed by the next stage matches including the final, will be played at a neutral venue.
Instead of considering on possible options, BCCI has been influencing member boards behind closed doors. 
SLC's weightage on BCCI's stance has made PCB unhappy. According to PTI, PCB has turned down SLC's proposal to convert two-match Test series to ODIs in July this year. 
"It is a clear indication that the PCB is not happy with the Sri Lankan board stepping in to offer to host the Asia Cup in September when it is Pakistan's turn to host the regional event at home," PCB source told PTI.

"An example of the increasingly strained relations between the two boards emerged after the PCB turned down a proposal by the Lankans to play a few One-Day International matches next month in Sri Lanka," PCB source stated.