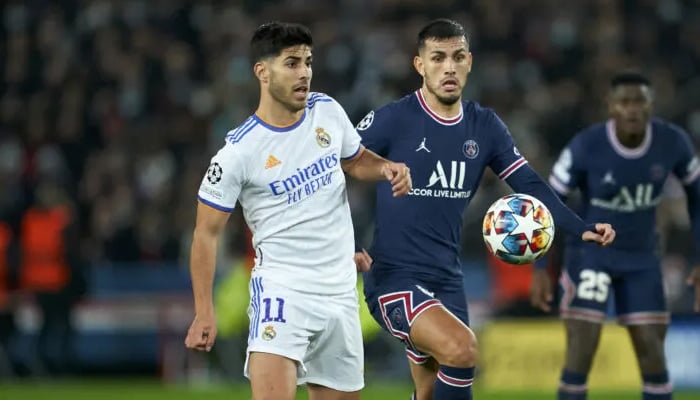 French club Paris Saint-Germain are interested in signing Real Madrid's winger Marco Asensio.
Asensio has notched up 61 goals and 32 assists in 285 appearances for Real Madrid while also winning, among other trophies, three Champions League and three La Liga titles. His contract with Madrid will expire at the end of the current season.
English Premier League club Aston Villa have also submitted a proposal to sign the Spanish star.
"Paris Saint-Germain are discussing long term deal with Marco Asensio as talks are taking place with his agent Jorge Mendes," Romano tweeted.
"Aston Villa already submitted opening proposal last week, waiting on player's final decision," he added.
Additionally, veteran striker Karim Benzema, who received a massive offer of 200 million Euros from Saudia Arabia for two years, could also leave the club after spending 14 years with the Los Blancos.
Madrid have asked the 35-year-old to decide his future quickly as they were not expecting the Frenchmen to leave the club. His departure would force the club to change their plans.
On the other hand, Madrid will look to sign Tottenham Hotspur and England striker Harry Kane if Benzema decides to leave the club this summer.
According to the Spanish news outlet COPE, everyone at Madrid loves Kane and the coaching staff believes that he is "a truly elite player".
However, according to the latest updates, Madrid may look to include the French left-back Ferland Mendy in the deal for Kane.
The centre-back Nacho's 22-year stint at Madrid may come to an end too as the Spaniard is closing in on signing for the Italian club Inter Milan.