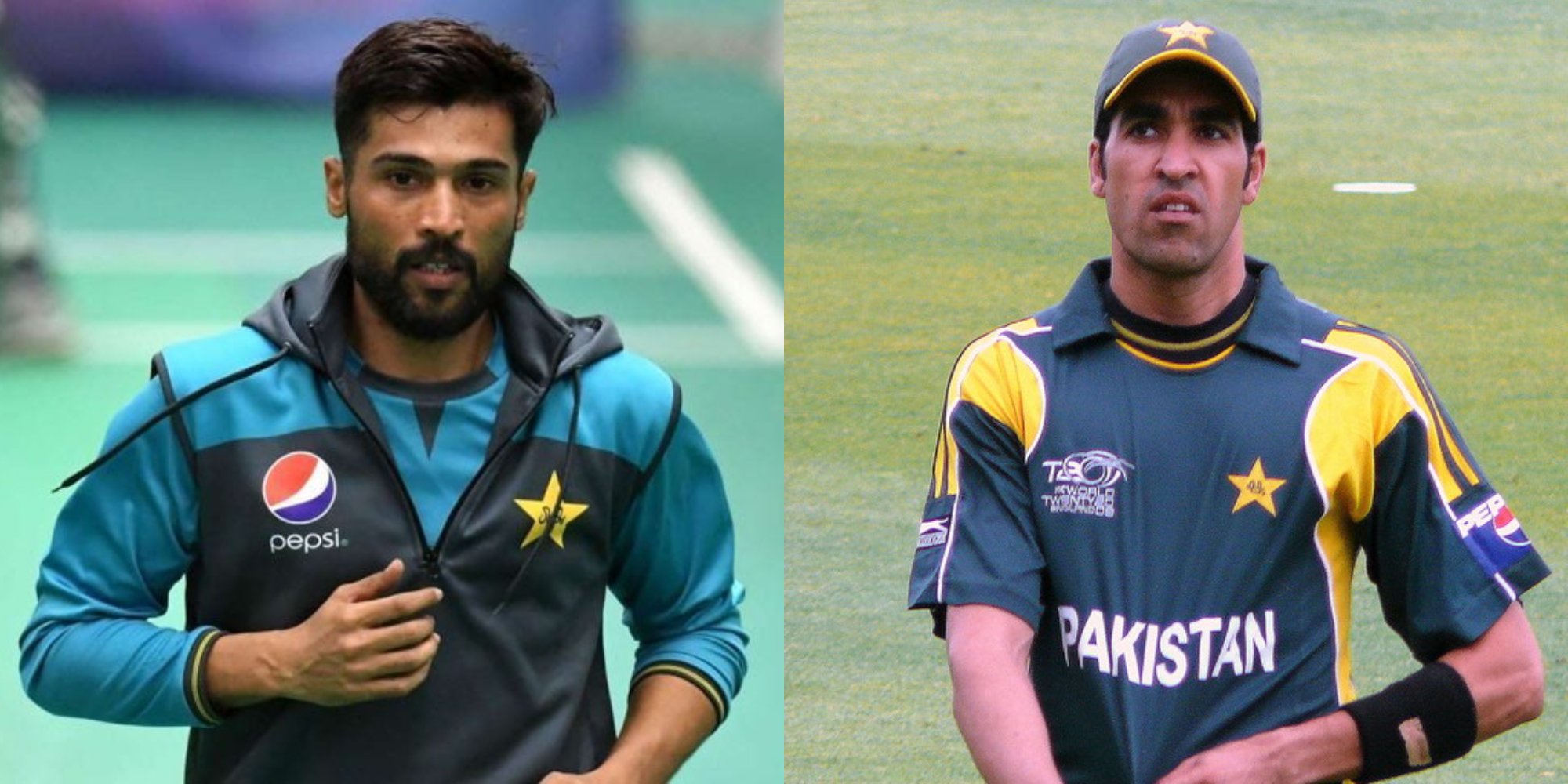 Former Pakistan speedster Umar Gul took a dig at pacer Mohammad Amir while highlighting the latter's decision to retire from international cricket.
Gul, who played a key role in Pakistan's victory in the 2009 T20 World Cup, said that Amir should hold himself accountable and take responsibility for his actions.
"I was surprised when he [Amir] took retirement from international cricket. It's not uncommon for players to face challenges when their performance falls short. However, it's important to remember that you can't always pinpoint a specific coach or factor as the sole reason for being dropped. Instead, it's better to hold yourself accountable and take responsibility," Gul told a local cricket website.
"When you place the blame on yourself, it becomes an opportunity for growth. You strive to improve even more, motivated by the challenge of performing better alongside coaches and teammates who are excelling and expecting more from you. Embracing these challenges ultimately enhances your performance," he added.
Gul also believes that even if Amir takes back his retirement, it would be very difficult for him to make a comeback in the national side.
"Honestly, if you talk about Hassan Ali or Mohammad Hasnain, when they are not able to secure their place in the team, even if Amir decides to come out of retirement, who would you bench for Amir?" he questioned.
"You already have four to five regular fast bowlers playing. If we adopt a rotation policy like we saw in the New Zealand series, where one bowler played three matches and then another bowler played the next two matches, everyone bowled well and it wasn't a case of someone performing poorly. Yes, Ihsanullah suffered an elbow injury, which deprived him of a fair opportunity. However, if you look at his performance in the PSL, you cannot disregard his skills. So, Pakistan has a lot of options in pace department right now," he concluded.
Amir retired from international cricket in 2020 after stating that he was "mentally tortured" by the then team management. He represented Pakistan in 36 Tests, 61 ODIs and 50 T20Is.