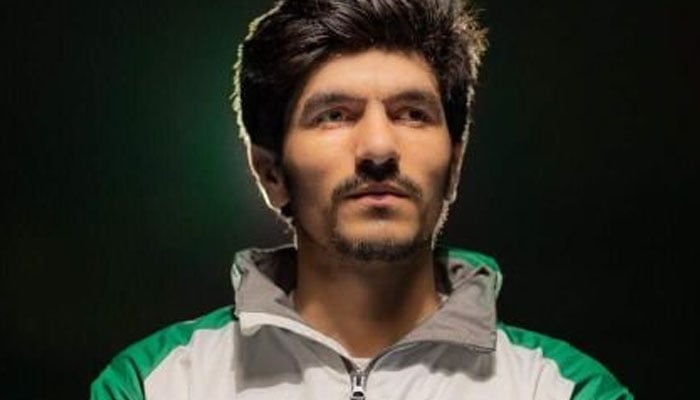 Balochistan-born Pakistan's Haroon Khan won back-to-back fights in the ongoing World Taekwondo Championship in Baku. 
According to the details, Haroon, who is competing in 58kg category, beat Uros Belanovic 2-0. It was a one-sided fight which helped the Pakistani master to start his campaign on a higher note. 
In the first round, Haroon took early lead and enforced massive control to win the fight by 14-6. He countered his opponent in second round, winning it by 17-10. 
Soon after his first fight, Haroon locked horns with Egypt's Mustafa Mansoor. In a close contest, Mustafa took lead in first round. But, Haroon made an impressive comeback, winning two straight rounds to register back-to-back victories. 
Haroon, after winning both his preliminary fights, has qualified for the round of 16. 
It must be noted here that World Taekwondo Championship is a road to Paris Olympics qualification. 
Requirements for Paris Olympics qualification
1. Athletes must be medal winners at any of the competitions enlisted on the World Taekwondo (WT) event calendar.
2. Athletes must be ranked from 1 to 20 at least once in the WT ranking during the qualification period.
3. Athletes must have advanced to the round of 16 or higher at either the 2022 or 2023 edition of the WT World Taekwondo Championships.
4. Athletes must have advanced to quarter-finals or higher at either the Continental Taekwondo Championships or at their respective Continental Taekwondo Qualification Tournament.
5. Athletes must be the winner of their national Taekwondo championships.
Athletes must meet these requirements between 1 June 2022 and 1 May 2024 in order to qualify for Paris Olympics.