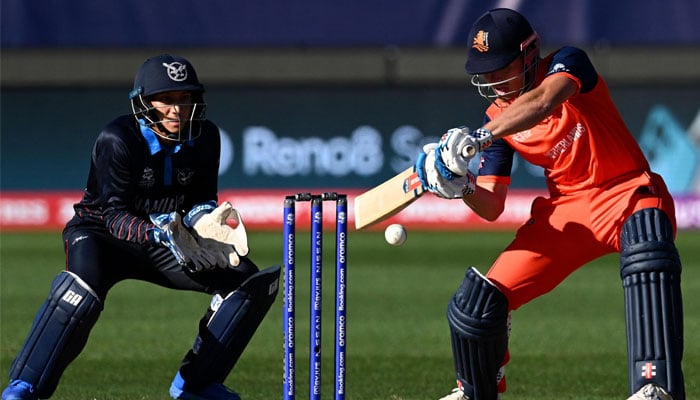 The associate member nations of the International Cricket Council (ICC) fear that the new revenue distribution model will put more pressure on the cash-starved countries.
According to ESPNcricinfo, if the proposed model is approved, India's new revenue share would stand at 38.5 percent, while England and Australia would bag 6.89 and 6.25 percent respectively. Meanwhile, Pakistan is set to earn 5.75 percent of the ICC's projected earnings, which will come primarily through ICC's $3 billion media rights deal for 2024-27. It will be voted on at ICC's next board meeting in July in Durban.
The 12 full members of the ICC would bag 88.81 percent of the revenue with the remainder for the 94 associate members.
Sumod Damodar, an associate member representative on the ICC Chief Executives' Committee, said the proposal is not beneficial for the less developed countries.
"If what is being proposed and discussed is likely to be the outcome then, as an associate member representative, I would be (disappointed)," he told Reuters.
"There are numerous practical reasons why it would be inadequate for associate members."
Meanwhile, Vanuatu Cricket Association Chief Executive Tim Cutler said that model would promote inequality in cricket.
"The new model is now even more heavily weighted towards the bigger cricketing nations, and there is a risk that the proposed changes will exacerbate this imbalance, putting the future of the game at further risk," Cutler told Reuters.
"The sad reality is, cricket will not grow beyond its current corners of the world ... if the allocation of the game's global funds aren't more equally allocated with a view to actually growing the game."
Earlier, former chairman of the Pakistan Cricket Board (PCB) Ehsan Mani also echoed similar thoughts.
"(Proposed revenue distribution model) will be giving the most money to the country that needs it the least, which makes no sense," Mani, who was ICC president from 2003-06 and stepped down from the Pakistan Cricket Board in 2021, told Forbes in an exclusive interview.
"I think it's very unfortunate. There's no strategic thinking about the development of the global game. There's no vision."
Mani also called for financial parity among the 12 full members of the ICC rather than giving the lion's share to India.
"You have to give countries enough resources to not only develop their players but to pay them a fair amount, especially with the IPL and other T20 leagues targeting players," he said.
"The Indian market brings in a lot of money...it's not the BCCI (India's governing body). There are benefits to the Indian companies to advertise in the ICC events and worldwide. India are not playing on its own, they are playing against other members. It's a two-way street."