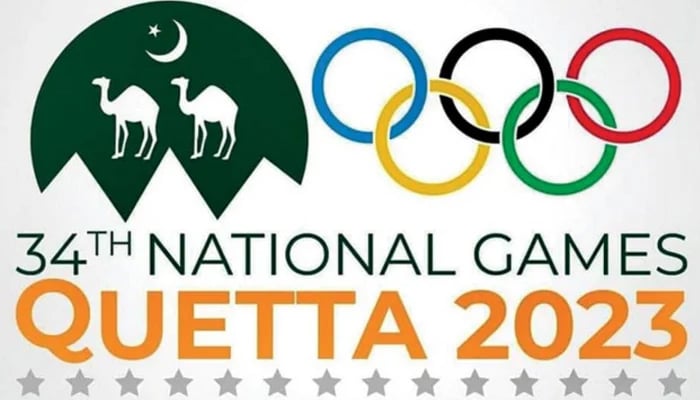 QUETTA: The 34th National Games will be formally closed at what could be a brief ceremony at the Ayub Sports Complex Quetta on Tuesday (today).
The ceremony will begin at 3pm and will last until 4pm. President of Pakistan Dr Arif Alvi will grace the occasion as chief guest. He will hand over the Quaid-e-Azam Trophy to Army who have lifted the trophy almost every time since the inception of the Games just after the independence of Pakistan.
Army topped the table with 199 gold medals, 133 silver and 66 bronze. WAPDA finished second with 109 gold, 101 silver and 80 bronze medals. Navy, with 28 gold, 32 silver and 49 bronze, were at the third place. 
It must be noted that the Federal Minister for Inter-Provincial Coordination (IPC) Ehsanur Rehman Mazari Monday announced all possible support for those athletes who showed extraordinary performance while hailing the contributions of all the leading stakeholders in making the event successful. 
Talking to the media here at the prize distribution ceremony of the National Games, the minister said that hard work and performance put in by elite athletes would not go to waste.
"All those making headlines will be fully supported in an effort to bring more laurels for the country while competing at international level. Considering the resources we have at our disposal, the efforts will be made to help top performers get additional training and international exposure. I hope and pray that those showing exceptional performance at the Games will keep on working hard for the coming international events," said Mazari. 
Besides participation in the forthcoming Asian Games scheduled to be held in China in September, Pakistan will also host the South Asian Games next year. 
"Some important events are around the corner. The exposure at the National Games will help these athletes train in a much better way for these international events," Mazari concluded.