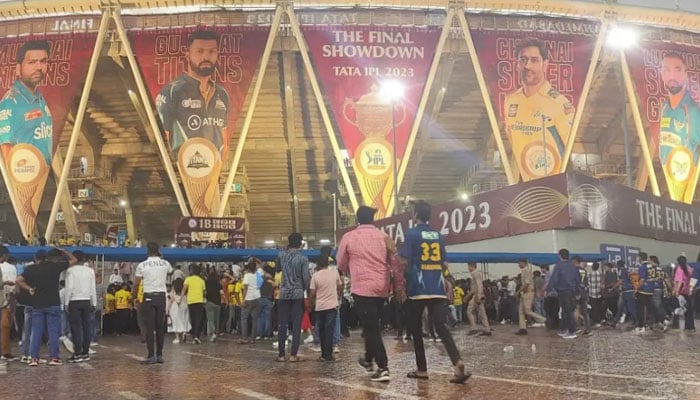 Intermittent rain is expected during the final of Indian Premier League (IPL) season 16 between defending Champions Gujarat Titans (GT) and Chennai Super Kings (CSK) in Ahmedabad today. 
As reported by the ESPNcricinfo, there are chances of intermittent rain till 10pm (Indian time) today in Ahmedabad which is a reserve day for cash-rich league's final. 
The final between the two top teams is scheduled to start at 7pm. Meanwhile, CSK's skipper MS Dhoni won the toss and decided to bowl first. 
"We will bowl first, keeping in mind the rain forecast. It is always under consideration when you win the toss," he said. 
Playing conditions
The playing conditions remain the same as they were on Sunday night. The cut-off time for a full match to start is 9.35pm. For a five-overs-a-side match, officials can wait till 12.06am before starting play. The final option to determine a winner is a Super Over shootout. The cut-off time to start that is 1am. The playing conditions say that if even a Super Over is not possible, GT will be declared champions since they finished higher in the points table in the league stage - they finished No. 1, with CSK at No. 2.

It must be noted here that same two teams played the final in last year's IPL. GT won the title in their debut season to enter the world's largest league with bang.