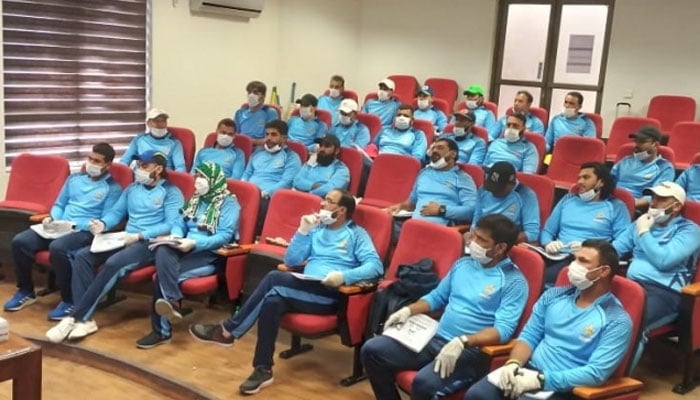 Level-II umpiring course, under the umbrella of Pakistan Cricket Board (PCB), will commence tomorrow in Lahore. 
As announced by the PCB today, as many as 65 candidates will attend the course. These candidates had passed the level-I coaching course in 2021. 
"This course will further strengthen the PCB's pool of umpires and the successful candidates will be inducted in the PCB's Development Panel of Umpires who will officiate the district cricket association matches in the upcoming season. This will be the first induction in the panel since 2016-17 season," PCB said. 

Ahsan Raza, member ICC Elite Panel of Umpires, Asif Yaqoob, member ICC and PCB International Panel of Umpires, and Nasir Hussain from the PCB Elite Panel of Umpires will train the attendants. 

There are three tiers of the PCB Panel of Umpires – Elite, Supplementary and Development, with the umpires beginning their careers from the development panel and graduating to elite based on their performances.
These 65 were amongst the 350 candidates who passed the Level-I Umpiring Course in 2021 after attaining at least 60 per cent score. The maximum age limit to appear in the level-II course is 45.